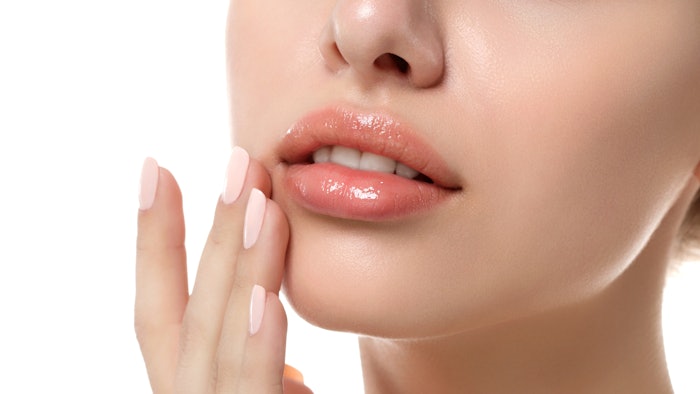 Ultra Chemical has recently released clinical research on Bicosome FS (INCI: Water (Aqua) (and) Lecithin (and) Hydrogenated Phosphatidylcholine (and) Lysolecithin) that displays the ingredient as a  proven biomimetic filler that delivers bilayer-forming structures into the skin's intercellular spaces, rebuilding the lipid matrix architecture.
Related: Ultra Chemical Conducts Clinical Studies with Biolin/P Formulas
This effect offers reduced water loss and improvement of deep biological functions that improve elasticity and firmness, per the company.
Per the clinical studies, the ingredient showed an increase of the skin's barrier function and biomechanical properties during application. Further, due to the intrinsic repair of the skin's lipid structure, these effects continued after treatment was stopped, leading to a 25% increase of barrier function after 7 days.
Applications of the ingredient include the protection and repair of the skin and lips.