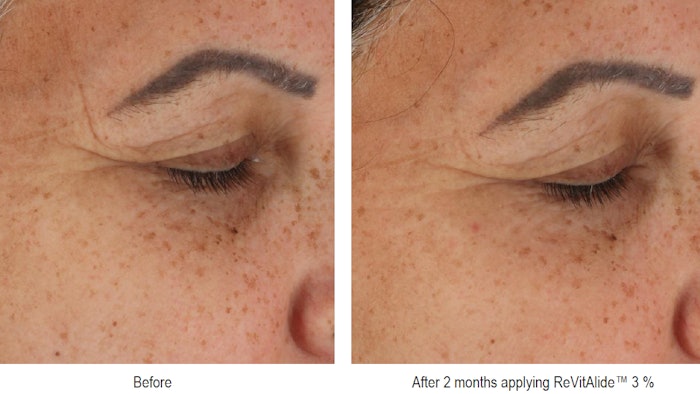 Sederma presents its encapsulated version of retinol: ReVitAlide (INCI: Not provided), a lipid submicron particle carrying 3 % active retinol. This capsule protects retinol from degradation and makes it easy to store and formulate. The small particle size and unique lipid composition of the capsule improves bioavailability into the skin, with a controlled release process of the encapsulated retinol.
The protection of the delivery into the skin reinforces the efficacy of retinol, allowing it to minimize its use level while offering skin tolerance. Skin delivery of ReVitAlide measured on skin explants showed a 7-fold increase in the delivery of retinol into the skin versus non encapsulated retinol.
Related: Sederma Renews UEBT Membership, Commits to Ethical Sourcing
ReVitAlide is a sustainable ingredient with a 95.50% natural origin content according to ISO 16128). It is 100 % readily biodegradable in 28 days, RSPO approved and can be stored at room temperature.