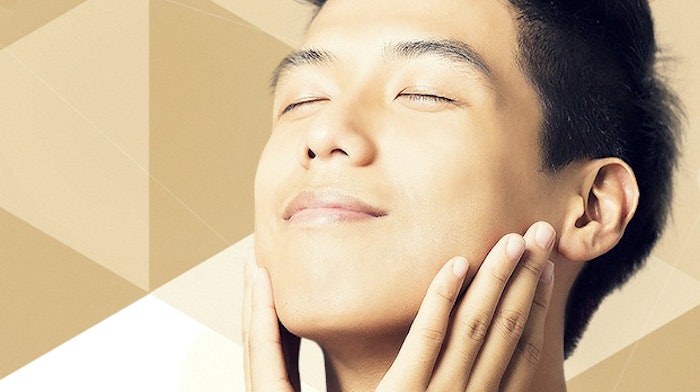 Image source: Chemyunion
Chemyunion will be showcasing its latest innovations, including Iselight, Restart PRO and Allinea, durin in-cosmetics Global in Paris. Iselight and Restart PRO are to run for the in-cosmetics Innovation Zone Best Ingredient Award for 2022.
Related: in-cosmetics Global Publishes Shortlist for 2022 Awards
Iselight
Chemyunion's Iselight (INCI: Propanediol (and) Coffea Arabica (Coffee) Seed Extract (and) Myrothamnus Flabellifolia Leaf Extract (and) Water (Aqua)) acts on the root causes of age blemish/spot formation and promotes the homeostasis of the cellular detoxification system, autophagy and proteasome activity, which are capable of reducing toxins and dysfunctional cellular biological components.
Iselight is a concentrated plant extract made from Myrothamnus flabellifolia, the "resurrection plant" known in traditional African medicine, and Coffea arabica, a source of antioxidants derived from the upcycling process.
Benefits outlined are:
Improves facial skin tone uniformity by 42% after 28 days;
Reduces the contrast spot/skin by 37% after 28 days;
Improves the hand skin tone uniformity by 63% after 56 days;
Reduces the average size of hand spots by 26% after 56 days;
Improves skin elasticity and texture uniformity by up to 50% (anisotropy); and
Meets vegan requirements as it is 100% natural origin, GMO-free and preservative-free.
Restart PRO
Chemyunion developed Restart PRO (INCI:  Water (Aqua) (and) Itaconic Acid (and) Arginine (and) Panthenol (and) Linum Usitatissimum (Linseed) Seed Extract (and) Salvia Hispanica Seed Extract (and) Polyglyceryl-10 Laurate) to protect and repair the hair fiber structure, during or after chemical transformation treatments.
The ingredient is a crosslinking active based on the synergistic association of unsaturated dicarboxylic acid (itaconic acid), amino acid (arginine), pro-vitamin B5 (D-panthenol) and polysaccharides extracted from flaxseed and chia seeds.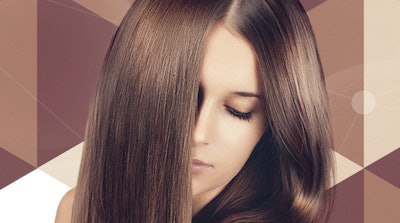 Restart PRO works simultaneously on three processes for the proactive repair of chemically damaged hair:
The itaconic acid present in Restart PRO, derived from corn and obtained sustainably by biotechnology, acts as a Michael acceptor, reacting covalently with both the amino groups (-NH2) and the sulfhydryl or thiol groups (-SH) of the keratin of the hair through AZA-Michael and Michael reactions, which can form modified keratin.
A high-density cross-linking process occurs simultaneously, which is promoted by the action of arginine present in Restart PRO through intermolecular interactions with itaconic acid molecules, leading to an increase in hair strength. The interactions involved in the crosslinking process are: ion-dipole, hydrogen bonds and dipole-dipole, and the ion-dipole interactions contribute to increasing hair strength.
The pro-vitamin B5 and the polysaccharides extracted from linseed and chia seeds present in the composition of Restart PRO are reportedly responsible for promoting moisture retention, thickening, shine, softness, thermal protection, sealing the cuticles and the look and feel of the hair.
Benefits include:
Protects hair from aggressive chemical damage such as discoloration.
Increases the strength of chemically damaged hair by up to 9.9%.
Repairs chemically damaged hair, increasing its strength by up to 25.3%.
Forms a protective barrier on the hair, without forming build-up.
Improves hair combability by 19.5%.
Delivers up to 29% more shine, protecting the cuticle from aggressive chemical damage.
It has protective and repairing action on the hair against aggressive chemical procedures such as discoloration.
Compared with virgin hair, it protects hair strength by up to 89%.
Compared with virgin hair, it repairs up to 92% of hair damage.
These results demonstrate that Restart PRO can promote greater crosslink density due to its ability to react both with amino groups (-NH2) and with sulfhydryls or thiols (-SH) present in keratin, repairing the resistance of capillary fibers during or after chemical bleaching processes, restoring hair strength and protecting or repairing the damage.
Allinea
Allinea (INCI: Water (Aqua) (and) Lactic Acid (and) Ethyl Linoleate (and) Ethyl Oleate (and) Trehalose (and) Polyglyceryl-10 Laurate (and) Glycolic Acid (and) Magnesium Aluminum Silicate (and) Cocos Nucifera (Coconut) Oil (and) Sodium Lignosulfonate (and) Behentrimonium Chloride) has been previously highlighted for its effects on hair alignment, volume reduction and frizz control. This 100% biodegradable active ingredient supports the upcycling concept by using the repurposed waste from the paper industry.
It has been found the active can control frizz for up to 24 hr and reduce frizz up to 30× within 2 hours of exposure.
Previously: Chemyunion Launches Miracne Acne Treatment