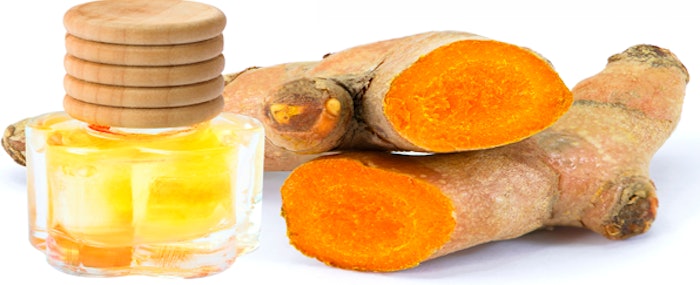 Image source: ICSC
The International Cosmetics Science Centre (ICSC) has launched its Cosmosil Super turmeric oil and butter as a combined active called Cosmosil Super Turmeric T 3 for various skin care applications.
Previously: ICSC Holy Basil Butter and Oil for Hair and Skin
Cosmosil Super Turmeric T 3 is an antioxidant oil and butter with a combination of various turmeric families for better protection of skin from free radicals generated due to UV and pollution exposure, etc. 
Curcuma longa, Curcuma amada and Berberis aristata have reported proven benefits such as antioxidant, antibacterial, anti-inflammatory and anti-fungal properties. This blend is suitable for applications like facial oils, serums, skin brightening, anti-aging, anti-wrinkle, post-sun care products, hand and foot cream and lotions, makeup removing oils and balms, and lip care products.