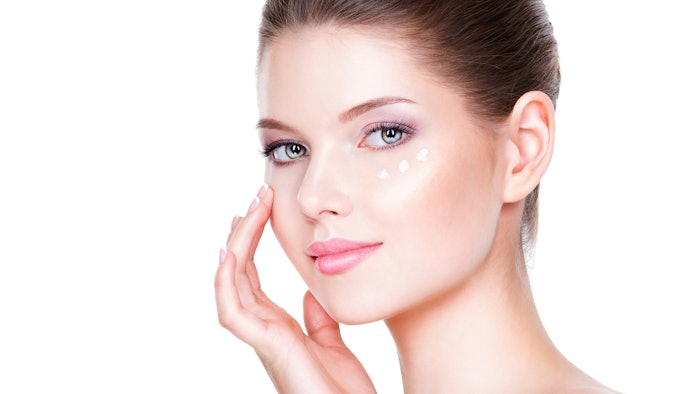 Photo 61741607 © Valuavitaly | Dreamstime.com
Evonik has expanded its Tego ingredient range with 7 additional actives: Tego CBD Revitalize (INCI: Amaranthus Caudatus Seed Extract (and) Cholesterol (and) Cannabidiol (and) Glyceryl Caprylate); Tego Sterol 7-DHC V (INCI: 7-Dehydrocholesterol); Tego Natural Madecassoside (INCI: Madecassoside); Tego Natural Betula (INCI: Betulin); Tego Pep 4-Vitality (INCI: Tetrapeptide-61); Tego Sterol HCS (INCI: Cholesteryl Succinate); and Tego Natural Coleus (INCI: Coleus Forskohlii Root Extract).
Related: Evonik Improves Formulation Feel with Tego Cosmo EPL
CBD for Skin Health and Beauty
For brands seeking to support consumers' CBD aspirations, deliver skin appearance benefits and address regulatory concerns, Evonik's forthcoming Tego CBD Revitalize is said to promote a refreshed and youthful skin appearance. It additionally supports skin hydration and strengthens the skin's protective layers.
The active is natural and plant-derived, based on high purity CBD.
Vitamin D Barrier Booster
Tego Sterol 7-DHC V is a 100% naturally sourced vitamin D precursor that allows formulators to promote skin renewal in the user through the sun. According to the company, 7-DHC has a unique mode of action wherein, under the sun's radiation, the ingredient will naturally convert to vitamin D and promote a variety of skin-protecting benefits. 7-DHC increases protein and mRNA levels for heat shock proteins to essentially elevate the minimal dose of UV-B required for erythema. Once converted to vitamin D, the ingredient promotes a healthy skin barrier function through regulated skin differentiation.
Other key benefits include regulating skin cell differentiation and stimulating natural antimicrobial peptides.
Skin Renewal and Anti-inflammation
Evonik's new Tego Natural Madecassoside is an enriched madecassoside extract from Centella asiatica that is leveraged specifically for its skin renewal properties.
According to the company, madecassoside has multiple methods for improving the skin barrier, with actions improving collagen synthesis, improving major cornified envelope components and promoting skin hydration via aquaporin-31. Further, madecassoside has been reportedly shown to inhibit acne-related inflammation by significantly inhibiting P. acnes-caused cytokine release.
Combined, this natural ingredient revitalizes the skin to promote its strength and power. This active is currently under review for COSMOS Natural approval.
Other key benefits include increasing collagen synthesis and acts as a skin moisturizer. 
Upcycling to Support Skin Structure
Tego Natural Betula is made from a betulin extract from upcycled silver birch (Betula pendula) bark. This active's pentacyclic triterpene is said to work with the skin's systems to improve its barrier. Betulin acts directly on actin filaments to promote a strong skin structure and regulate various inflammatory cytokines for a reinvigorated, skin-rejuvenating effect. With betulin use, there is also enhanced keratinocyte differentiation for a strong skin structure.
Balancing Apoptosis and Proliferation
When skin ages, fibroblast activity declines, leading to a disruption in the skin's extracellular matrix and to impaired collagen synthesis. Tego Pep 4-Vitality, also known as epitalon, targets aged fibroblasts to stimulate their proliferation and decelerate certain processes associated with the appearance of aged skin.
Previously: Evonik's Sphinox Defenda Defends Skin Against Summer Stressors
The active ingredient balances between skin cell apoptosis and cell proliferation to level the age-related disruption of this process. Beyond skin rejuvenation, it protects the skin by improving its antioxidant capacity and limiting lipid peroxidation for lasting skin effects.
Enhancing Cholesterol Solubility
Tego Sterol HCS is a cholesterol derivative designed to deliver enhanced solubility in formulations, compared with normal cholesterol. This ingredient works with the skin's endogenous ceramides and fats to create an effective skin barrier by stabilizing their lamellar structures. Further, Tego Sterol HCS's enhanced incorporation into the lipid matrix improves the availability of other ingredients. This can be particularly useful in cosmetic products consisting of nourishing or other skin-enhancing agents.
Improving Natural Pigmentation, Skin Thickness
Finally, Tego Natural Coleus is a natural, enriched forskolin extract from Coleus forskohlii root. Forskolin, currently popular as a weight-loss supplement, also is an effective personal care ingredient for its ability to improve hair and skin pigmentation.
Topically applied, forskolin improves pathways leading to increased skin eumelanin and in turn, melanin synthesis, leading to the appearance of a richer tone and pigmentation of skin and hair; notably, without an impact on the hair growth rate. Forskolin also can impart enhanced epidermal thickening to not only promote younger-looking skin, but also enhance the skin's resilience to UV exposure.