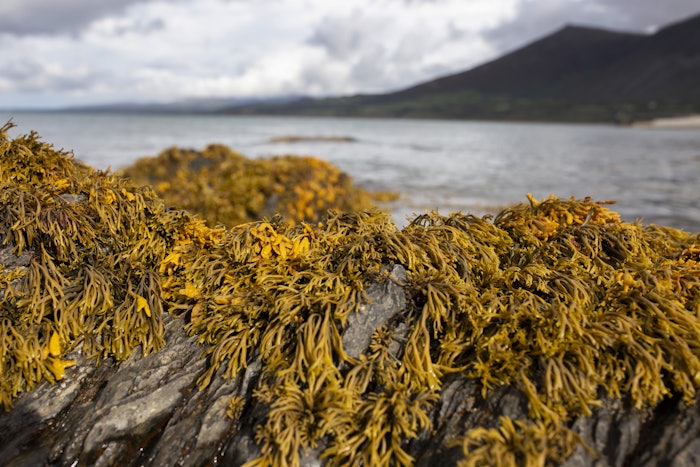 BASF Care Creations focused on the consumer demand for natural, more sustainable cosmetics by presenting three natural ingredient solutions during this year's SCS Formulate, held on Nov. 16 and 17, 2021, in Coventry, England. Highlighted products included a natural texturizing polymer and an anti-aging algae extract and chaga mushroom booster.
Natural Texturizer
As previously reported, Hydagen Clean (INCI: Glucomannan) is a COSMOS-approved texturizing biopolymer that offers an alternative to synthetic polymers. The cold-processable rheology modifier, obtained from the tuber of the konjac plant native to southwest China, is suitable for aqueous systems such as gels, fluids and serums, as well as more novel formats such as patches, jellies and peel-off formulations.
According to the company, its film-forming and gelation properties allow for exceptional textures. This extends the company's existing biopolymer portfolio, which also includes Rheocare XGN, a pure vegan xanthan gum, and Hydagen 558 P, based on algae.
Algae Anti-aging
Seanactiv (INCI: Water (Aqua) (and) Fucus Vesiculosus Extract (and) Gluconolactone (and) Xanthan Gum (and) Sodium Chloride) is a fucoidan-rich algae extract that helps to refresh and revitalize the eye contour area within the first week of application. According to the company, the ingredient harnesses the power of the active fucoidan molecule present in the algae to provide a three-step action: it improves the appearance of both dark circles and crow's feet wrinkles, and enhances skin luminosity of the eye area. The ingredient is 99.8% from natural origin and complies with the COSMOS standard for natural and organic cosmetics.
Chaga Mushroom Boost
Inolixir (INCI: Glycerin (and) Water (Aqua) (and) Inonotus Obliquus (Mushroom) Extract) is said to boost skin wellness and health as both an additive to existing face care products, to enable consumer customization, and as a ready-to-use concentrate. The ingredient imparts all the nutrients and properties of the chaga mushroom to the skin, thanks to an eco-friendly subcritical water extraction.
In clinical studies, the booster was shown to promote a more youthful appearance by reducing fine lines in the under eye area (13% after 28 days), nasolabial fold depth (17% after 14 days) and cheek roughness (19% after 14 days). It also reportedly helped to restore skin radiance by reducing cheek redness (16% after 28 days) and improving skin luminosity (4% after 28 days). Using the booster once daily, test subjects experienced visible benefits in just 7 days.
"Consumer demand for natural cosmetics is growing rapidly, prompting the personal care industry to find eco-friendly alternatives to traditional ingredients," said Samantha Cole, business manager, UK and Nordics, at BASF. "We have a large portfolio of biodegradable solutions from renewable resources and are continuously expanding our offering with new innovations to help our customers meet this consumer trend."