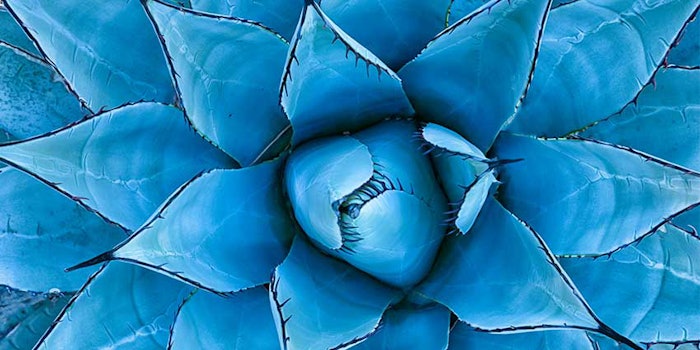 Silab has launched an active from blue agave that fights wrinkles by promoting the synthesis of hyaluronic acid. Prohyal+ (INCI: Yeast Extract), rich in yeast oligosaccharides from Mexican Metschnikowia agaves (blue agave) leaves, acts on the endogenous synthesis of hyaluronic acid.
The active increases the expression of hyaluronan synthase (HAS2) and reactivates the natural mechanisms of hyaluronic acid production, which naturally declines during aging. With greater hyaluronic acid, skin is more hydrated and smoother.
In vitro, the active at 2% was shown to significantly increase the expression of HAS2 by 651% and the synthesis of hyaluronic acid by 237%. After 28 days of twice daily applications and in comparison to the placebo, the active smoothes skin microrelief by 6.3% and crow's feet are reduced by 7.1%. It also attenuates wrinkles by reducing their volume by 14.2% in 70% of the volunteers. The effect of the agave active is similar to that obtained with hyaluronic acid, the reference molecule, formulated with 0.13% dry matter and tested in the same conditions.
The active is recommended in anti-aging and moisturizing care products. The active does not contain parabens. It complies with regulations in Europe, the United States, Japan and China.