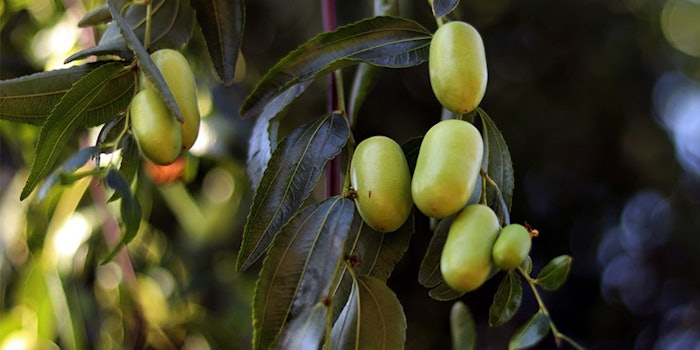 Mibelle Biochemistry
Mibelle Biochemistry presents GlowAGE (INCI: Ziziphus Spina-Christi Leaf Extract (and) Trehalose (and) Water (Aqua)), a natural active to prevent and reduce glycation in the skin for a rejuvenated and radiant appearance.
Related: Formula Focus: Sensitive and Compromised Skin Strengthener
Ziziphus spina-christi is a thorny evergreen shrub that is tolerant to high temperatures and grows in arid regions where dry seasons can last up to 10 months. The company has derived an extract from leaves of these wild-growing plants.
In vitro and in vivo studies have shown GlowAGE prevents the formation of AGEs and activates the skin's machinery for the removal of AGEs. It further reduces the expression of the AGE receptor that drives glycation-induced inflammation, the appearance of wrinkles and the AGE formation and collagen fragmentation in the skin.
Additional benefits of GlowAGE are: prevents and reverses glycation; decreases yellow skin tone; reduces wrinkles and smooths the skin; and features collagen-restoring power.
For more information, contact Mibelle Biochemistry.