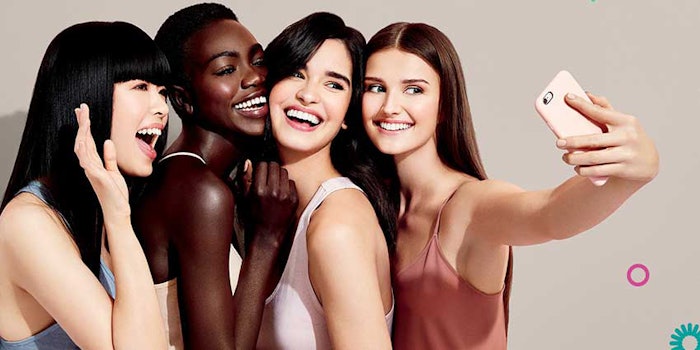 Ashland
Ashland's Blumilight (INCI: Water (Aqua
) (and) Butylene Glycol (and) 
Theobroma Cacao
 (Cocoa) Seed Extract) biofunctional is now available in pink powder form under the trade name Blumilight P, offering a biofunctional for blue light protection.
Related: Researchers Develop Device to Evaluate Blue Light Harm
Blumilight P is a pure Theobroma cocoa extract derived from criollo porcelana beans to help mitigate skin damage induced by blue light stress and prevent digital aging.
Composed of polyphenols, peptides and oligosaccharides extracted from non-fermented cocoa beans, the technology has a sustainable sourcing profile in Alto Piura, Peru, with transparency and traceability over the supply chain.
Blumilight P is water-soluble and can be formulated in a wide range of skin care formulations, face and body care, sun care and color cosmetics.
Blumilight P biofunctional boasts additional sustainability credentials with no water or solvents used in its production; it is COSMOS-validated.

Blumilight has been reportedly shown to deliver a broad range of skin benefits in blue light stress conditions. It reduces oxidative stress, helps limit the damage induced on light photoreceptors in the skin and increases skin elastin fibers network.
Previously: Report: 64% of Consumers Unaware of Blue Light Impact on Skin
A clinical study on volunteers exposed to blue light 8 hr per day showed a decrease in skin wrinkles and an increase in skin elasticity when using a formulation containing 1% Blumilight  biofunctional.
"Whether it's attending Zoom meetings, doing our shopping online or binging on [video] box sets, one constant is true: we're spending a lot more time on our digital devices than we used to," said Anne Clay, Ashland's global marketing manager. "While they've helped us navigate the logistics of work, school and social life during COVID-19, the effects of constant blue light exposure can be a cause of concern, especially when it comes to our skin beauty. According to Eyesafe, there has been a 60% increase in TV and game console media use and a 14% increase in mobile and work-related devices, with the average adult now spending over 13 hr a day on devices in the United States."
"Blumilight P is a pink powder, readily soluble in cold water that intends to be effective at very low concentrations," said Karine Deruddre, Ashland's global skin care applications manager. "It's best suited to waterless formulations and color cosmetics such as eyeshadows or free and pressed powders."
For more information, contact Ashland.