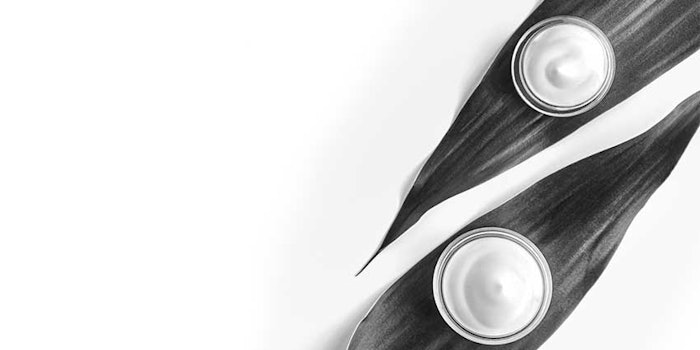 Evonik
Evonik has expanded its bio-based portfolio of active ingredients for cosmetic and personal care markets to meet the growing demand for differentiated sustainably sourced products.
Related: Beauty Accelerate: Hand, Face and Wellness Solutions for COVID-19
This expansion supports the ongoing transformation of Evonik's growth division, Nutrition & Care, toward sustainability. The bio-based active ingredients of the Care Solutions business line can help customers generate distinctive sustainability outcomes regarding its products and formulations.
To further help customers generate distinctive sustainability outcomes, Evonik expects to add other active ingredients, intermediates, preservatives and derivatives to its portfolio for cosmetic and personal care applications over the coming year.
Platforms pertaining to cholesterol specialties; mild, moisture-retaining AHAs; a range of peptides, plant extracts; and a natural hyaluronic acid are available within the active ingredient portfolio. These active ingredients are designed for use across a range of application areas such as skin care, advanced cleansers and hair care.
"Cosmetic Solutions" is one of the six innovation growth fields at Evonik that are helping to drive the company's growth. Many of the core competencies that enable these innovation outcomes for cosmetic applications, as well as other growth fields including health care, advanced food ingredients, additive manufacturing and sustainable nutrition, reside within the Nutrition & Care division of Evonik.
"Evonik is rapidly expanding its portfolio to meet growing market demand for bio-based ingredients that can enhance the sustainability, functionality and consumer appeal of cosmetic and personal care products," said Ricardo Willemann, vice president of active ingredients at Evonik. "The integration of these new technology platforms and line extensions will further consolidate our position as one of the world's leading and most trusted suppliers of active ingredients, formulation development and bioanalytical services."
For more information, contact Evonik.