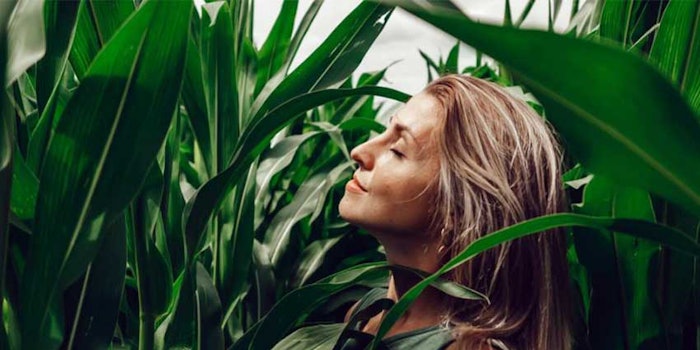 Mirexus inc.
Mirexus Inc. has developed a natural solution called EnerZea (INCI: Zea Mays (Corn) Kernel Extract) to provide anti-inflammatory activity by protecting the skin against and repairing damage caused by stress and the urban environment.
Related: Corn-derived Biosurfactant Shows Lower Temp = Higher Hair Adsorption
It is extracted from non-GMO sweet corn without the use of chemicals by a purely physical extraction and purification process. EnerZea can be used in a range of cosmetics and personal care applications for not only anti-inflammatory benefits, but also to enhance moisture retention and the skin's condition. Examples include: moisturizing creams, lotions, gels, sprays, and masks; nourishing serums for dry and sensitive skin; acne treatments; aftershaves; sun and after-sun care; and hair and scalp treatments.
According to Mirexus, EnerZea fights oxidative stress, feeds the skin to maintain its barrier function and soothes and maintains skin health and appearance under harsh conditions. The ingredient has shown rapid efficacy against various pollutants and other external factors.
Typical usage levels range from 0.5-5.0%, depending on the application and desired effect. The active is an aqueous extract, which is readily soluble in water. The company recommends adding it to the aqueous phase of formulas with moderate mixing before emulsification or to the final phase after emulsification at room temperature and below 40°C.
EnerZea forms clear to opalescent solutions at higher concentrations. It demonstrates compatibility with other cosmetic ingredients and while it is stable at pH levels from 3-9, it is recommended at pH 5-6. It is stable in temperatures up to 80°C.