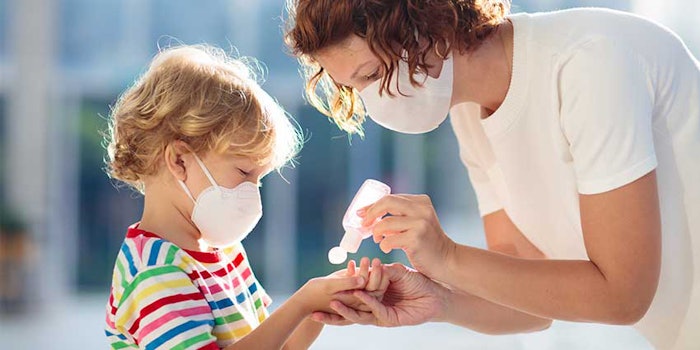 Amyris, Inc. is launching a hand sanitizer for children to help address the high demand triggered by COVID-19.
Related: FDA Warns 1,500 New Sanitizer Makers: Follow the Rules
It's No Compromise, Pipette Baby branded hand sanitizer can be used for even small children. This product is focused on healthy cleansing for hands, and Amyris plans to donate part of the supply to front line health staffers and medical personnel.
"We are committed to No Compromise products, formulations and ingredients," says John Melo, president and CEO of Amyris. "Our hand sanitizer is an example of applying our market-leading squalane moisturizer to an immediate need. We expect to produce an estimated 30,000 units in the first few weeks and to expand production quickly. The first shipments are expected as early as April." 
Previously: Expert Opinions: COVID-19. Now What?
Furthermore, in partnership with the Infectious Diseases Research Institute (IDRI), Amyris has completed the initial testing of its fermentation-derived squalene as a vaccine adjuvant. Reportedly, the company is in discussion with a leader in the pharmaceutical industry to target a broad application of Amyris squalene in flu and potential COVID-19 vaccines.
"Building on our historical success with an antimalarial treatment, we are currently reviewing several of our fermentation-based molecules for potential efficacy in the treatment of COVID-19," continued Melo. "We are moving several of these into testing. In addition, we are currently ahead of expectations for our product shipments this quarter. During these unprecedented times, we are working hard at Amyris to keep our people safe and healthy while continuing to support the needs of consumers and making the world healthier."
For more information, contact Amyris, Inc.