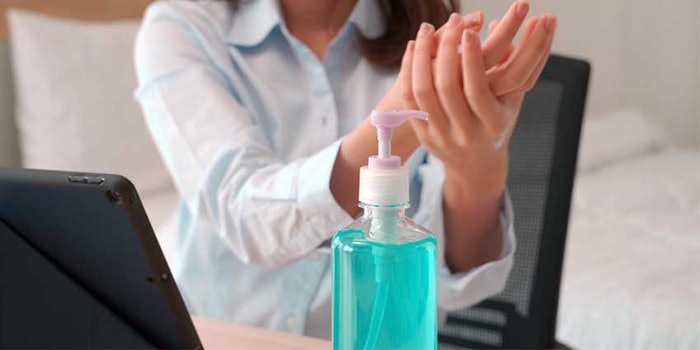 Archroma has announced the introduction of Mowiplus HPC 9600 (INCI: Not Provided), a thickener for sanitizing gels to address global shortage due to the COVID-19 crisis.
Related: How Companies Can Speed the EU Disinfectants Supply
Hand sanitizers are typically made of alcohol and additives, to which a thickener is often added to create the gel texture. Gel sanitizers are considered more "user-friendly" than liquids as they avoid spilling and thus, wasting the sanitizer material that is critical to fighting the COVID-19 outbreak.
The thickener typically used to produce hand sanitizing gels and other home and personal care products are currently in global shortage due to the COVID-19 outbreak. Mowiplus HPC 9600 is an alternative that offers high performance and allows to skip the 12 hr hydration process needed traditionally.
Previously: How COVID-19 is Impacting Ingredients, Cleanliness and Shelf-life
"Everyone at Archroma is currently engaged in the fight against COVID-19 at home and work. We do everything we can to protect our loved ones, our colleagues and ourselves," says Marcelo Ribeiro, head of sales Brazil at Archroma.
"With Mowiplus HPC 9600, we are able to directly make a difference and contribute to the fight by delivering a product that helps to make a more convenient end product and to preserve every drop of precious hand sanitizer," adds Regina Oliveira, head of sales Latin America at Archroma.
The product meets the July 2016 RDC N°83 ANVISA/MERCOSUL Technical Regulation for personal hygiene products, cosmetics and perfumes.
For more information, visit Archroma's website.