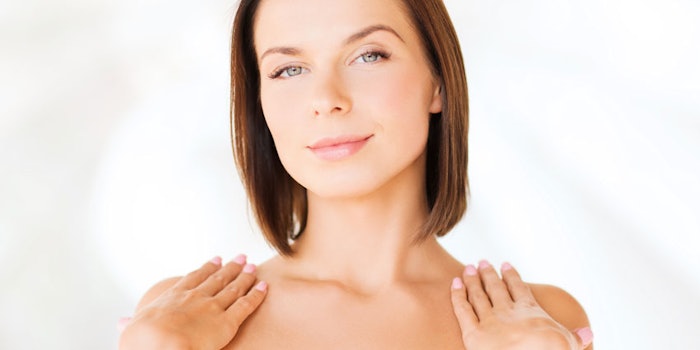 A new study from SILAB Softcare, published in the journal Acta Dermato-Venereologica, reveals the clinical efficacy of a polysaccharide from Ophiopogon japonicus to reduce atopic dermatitis (AD) flares in Caucasian patients. 
Topical treatments for AD typically include corticosteroids and calcineurin inhibitors, despite the frequently observed adverse events they can cause, including skin atrophy, itching and burning sensations. For this reason, SILAB sought to identify an alternative natural solution.
The company isolated and purified a fructosan-rich natural active molecule from Ophiopogon japonicus, a plant of traditional Chinese medicine, and tested its ability to prolong the period of remission between two flares. The clinical efficacy of the natural actives, marketed as SILAB's AD-Resyl ingredient, when added to Bayer's Diprobase brand skin care, was evaluated in partnership with the contract research organization ClinReal Online, which specializes in dermatology.
A randomized, double-blind, placebo-controlled trial was conducted in 104 Caucasian children and 144 Caucasian adults presenting with slight to moderate AD. The results obtained for both groups showed reductions in AD scores (SCORAD2) and an improvement in the quality of life of patients and their families. Moreover, a significant reduction in relapse rates validated the benefit of topical care containing these natural molecules.
The present work builds on previous research and further demonstrates the ability of the ingredient to maintain the AD remission phase. 
"With this new scientific article, three publications1, 2 now support the strategy of the SILAB Softcare department and this initial research program on atopic dermatitis," said Brigitte Closs-Gonthier, deputy general manager for Innovation at SILAB.
According to the company, the supply of this plant is fully traceable and secured through tight collaborations with producers, and an accurate definition of the culture specifications guaranteeing the standardization of the raw material. In addition, SILAB also developed an analytical approach to identify specific markers of Ophiopogon japonicus and avoid falsification during the supply.
For more information, connect with SILAB.
References
1. Rouaud-Tinguely, et al. (2015). British Journal of Dermatology 173(4) 1006-1014
2. Verzeaux, et al. (2018). Experimental Dermatology 27(4) 403-408.