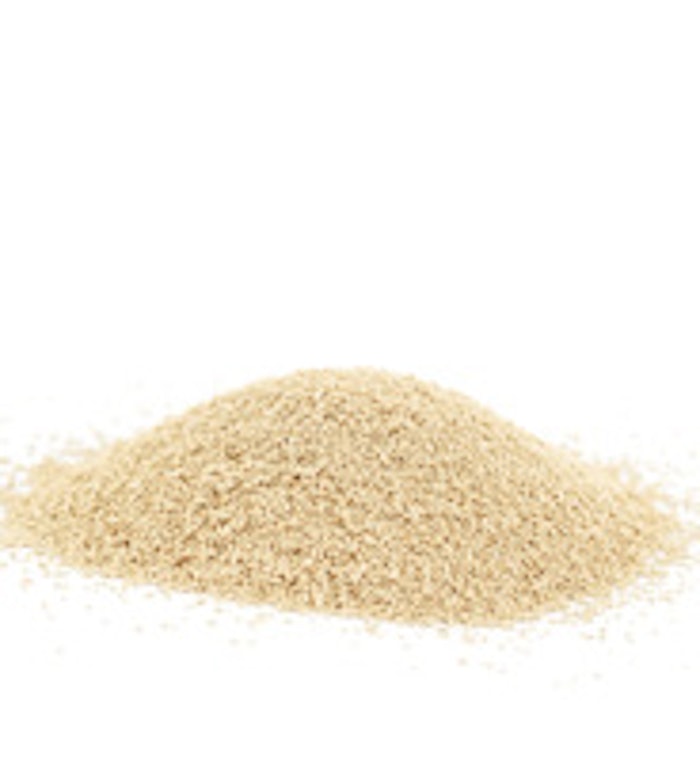 International Specialty Products (ISP) has launched a line of skin care ingredients derived from natural sources. Natriance can be formulated into a variety of creams, lotions, serums and other products.
The line includes three ingredients: Natriance Hydrator (Proposed INCI: Water (aqua) (and) Propanediol (and) Pisum Sativum (Pea) Extract), a moisturizer; Natriance Destresser (Proposed INCI: Water (aqua) (and) Propanediol (and) Oryza Sativa (Rice) Bran Extract), an ingredient said to fight the internal and external aging factors; and Natriance Brightener (Proposed INCI: Water (aqua) (and) Glycerin (and) Hydrolyzed Yeast Protein, a skin lightener.
The moisturizer improves the skin barrier and increases hydration with pea extract, which is said to help boost filaggrin expression in vitro to favor the natural moisturizing factor (NMF) and glycosaminoglycans (GAGs). The pea extract composition reportedly helps preserve bound water in the skin and in vitro boosts markers associated with skin hydration while optimizing the skin barrier.
The destresser using Oryza sativa (rice) bran extract is said to boost energy and fight oxidative stress. It also has been shown ex vivo to help minimize damage caused by UV exposure; it is ideal for skin creams and lotions, sun care products and color cosmetics.
Finally, the brightener is a yeast extract that reportedly targets melanocytes, which with age can become erratic and overproduce pigments that lead to dark spots. The extract is said to be rich in essential amino acids and small peptides to help skin achieve a brighter tone. The company conducted in vivo and ex vivo testing to report that the yeast extract composition brightens skin better than kojic acid.
According to the company, these naturally derived compositions allow mass-market brands to add benefits to their skin care lines at a lower price point. The company expects to add more ingredients to the line at a later date.