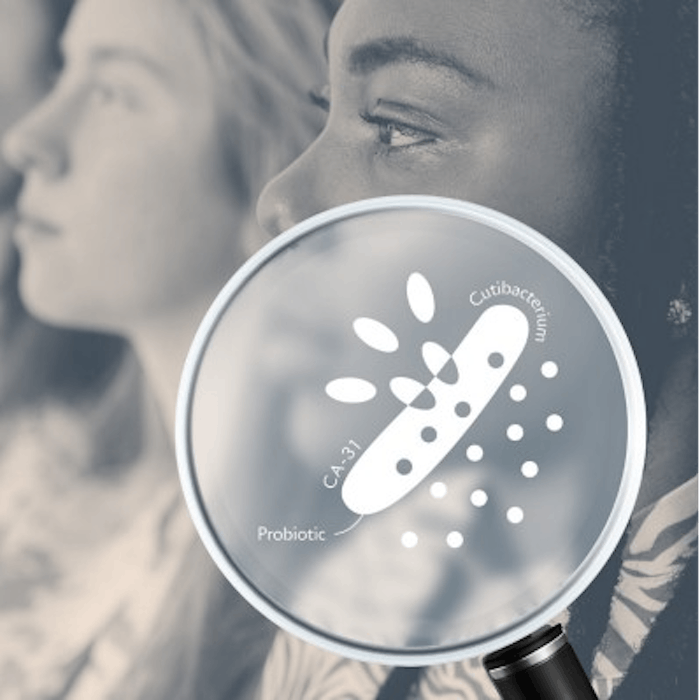 S-Biomedic has launched the skin care active CutiNaturalis Probiotic (INCI: Cutibacterium Acnes CA-31), a live bacterial strain that is found on the skin and isolated from healthy individuals. The active helps to restore the natural balance of the facial skin microbiome when it has been altered by external factors including environmental stressors, the use of harsh compounds (e.g., disinfectants), or the use of certain cosmetics (e.g., cleansers).
According to the company, the ingredient is a true skin commensal and part of the C. acnes group. This is the most abundant type of bacterium of the facial skin microbiome, representing up to 90% of the microbial communities. As S-Biomedic explains, advances in deep sequencing technologies have permitted the identification of beneficial C. acnes strains that play a critical role as a sentinel of the microbiome for skin health.
Developed from the selected and clinically tested strain CA-31, CutiNaturalis is said to effectively restore the skin's natural balance when it is in a state of dysbiosis.
Veronika Oudova, CEO of S-Biomedic, commented: "There is increasing emphasis and customer awareness about the skin microbiome potential for skin health and modulation capabilities with probiotics. Thanks to its high-performing technology platform and expertise, S-Biomedic is now offering to skin care brands this naturally present, on-the-skin living strain for their innovation projects and probiotic cosmetic formulations."