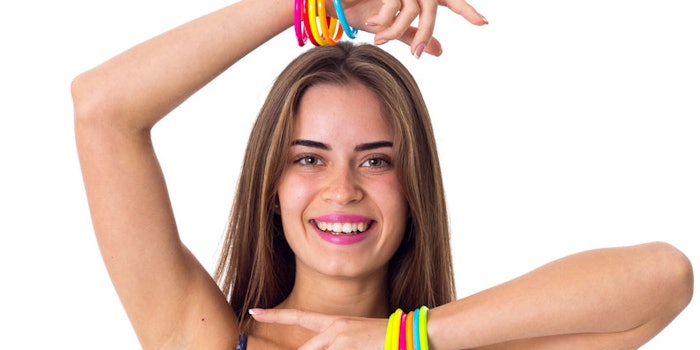 Nearly 70% of the overall skin care market revenue was attributed to facial care in 2019, according to Grandview Research, and within this segment, facial creams accounted for the largest share at 25.9% in 2018.
Growth in this segment is attributed to products that make skin look bright and glowing, and to anti-aging creams that address pigmentation, moisturization, skin revival and texture. In light of COVID-19, we've also seen the emergence of "maskne" and related anti-acne care. Taken together, this brief literature review explores recent research related to facial care; from anti-aging effects and anti-acne care, to sensitive skin.
Sugarcane Polyphenols for Anti-wrinkle, Antioxidant Benefits
Ji, L., Yang, X., ... Kitchen, B., et al.; Cosmetics; doi: https://doi.org/10.3390/cosmetics7020030
Research published in Cosmetics describes an ingredient based on a polyphenol-rich antioxidant concentrate derived from sugarcane. Clinical studies showed this ingredient activated telomerase, a biomarker associated with slowed aging processes, and inhibited MMP-1 to deter the breakdown of collagen. Furthermore, the concentrate reduced skin roughness and wrinkle depth and demonstrated skin brightening effects.
Oxygen Tension in Skin and Elasticity
Yoo, S., Kim, M.-R., Kim, T.-Y., Hwang, S.J., Lim, J.-M. and Park, S.G; Skin Research & Technology; doi: https://doi.org/10.1111/srt.12803
This work investigated correlations between oxygenation and aging parameters in the skin including elasticity, hydration, sebum, skin color (redness, brightness) and blood perfusion in 34 female Korean subjects. Transcutaneous partial pressure of oxygen, or transcutaneous oxygen tension (TcPO2), was negatively correlated with age and positively correlated with elasticity parameters. No correlation was found with the other parameters assessed. The authors concluded the TcPO2 of facial skin could therefore be a major causative factor in aging.
See related: Oxygenated Tissues for Soft, Elastic Skin
Propolis-embedded Bacterial Cellulose Film Mask for Acneic Skin
Amorim, J.D.P., Junior, C.J.G.S., ... Sarrubo, L.A., et al.; Chemical Engineering Transactions (CEt), a publication of the Italian Association of Chemical Engineering
Work outlined in CEt describes the development of a "BioMask" to treat and heal acne-prone skin. According to the authors, the mask is based on bacterial cellulose, a nontoxic and hypoallergenic film, which has high water retention, purity, flexibility, biocompatibility and biodegradability. The mask was enriched with bioactives to help skin's healing processes, including 2% propolis. Testing confirmed the stability and structure of this proof of concept.
See related: Honey Hydration, A Study on Skin
Tris(Hydroxymethyl) Aminomethane and L‐Arginine Anti-acne Cleanser
Kumtornrut, C., Manabe, S.D., ... Asawanonda, P., et al.; Cosmetic Dermatology; doi: https://doi.org/10.1111/jocd.13087
A recent paper published in Cosmetic Dermatology describes the efficacy of a tris(hydroxymethyl) aminomethane and L‐arginine (Tris/Arg) cleanser to reduce sebum levels, disrupt keratotic plugs in vitro and decrease pore size. The randomized, double-blind, controlled and parallel trial included 34 male Thai subjects divided into two groups, who used either the Tris/Arg cleanser or a cleanser formulated with alkyl ether carboxylate and alkyl carboxylate for comparison four weeks. Results indicated more than half of subjects in both groups observed improvements in acne but the average pore size with keratolytic plugs on the cheeks was decreased only in the Tris/Arg group.
Sweet Sagewort (Artemisia Annua) for Barrier Repair, Redness and Inflammation
Yu, J., Wang, G. and Jiang, N.; Journal of Cosmetics, Dermatological Sciences and Applications; available at: https://www.scirp.org/html/2-1050520_98155.htm
According to these authors, the increase in sensitive skin in recent years inspired their study exploring Artemisia annua (sweet wormwood or sagewort, annual mugwort, etc.) for its ability to repair sensitive skin. In 25 sensitive skin volunteers, results showed the use of cosmetics containing Artemisia annua extract for four weeks effectively increased hydration of the cheek cuticle by 63.90% and reduced transepidermal water loss by 21.51%. The authors concluded the extract can inhibit inflammation, repair the skin barrier, improve damaged skin and reduce redness and other sensitive skin symptoms.