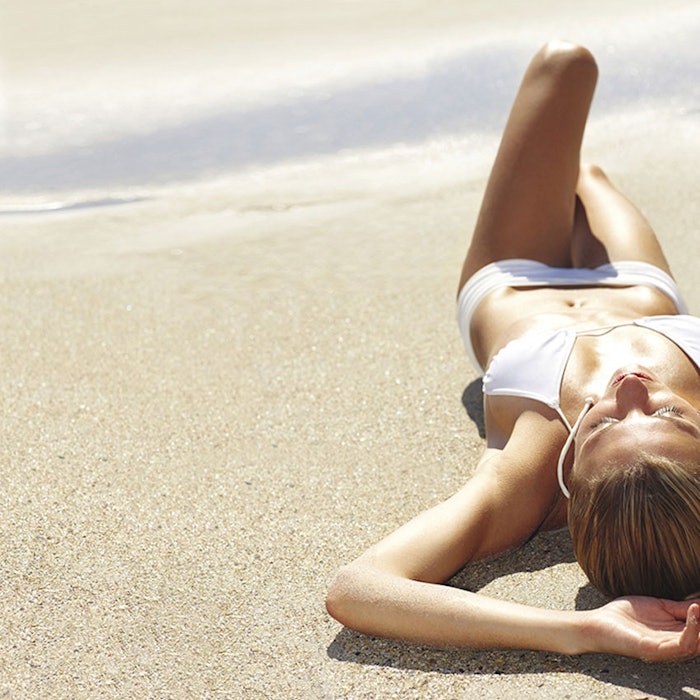 The global sun care market is among the smallest personal care segments, according to Euromonitor figures. However, the business intelligence firm has forecast the global market to grow 6.4% to about $10 billion by 2018, with results roughly split between emerging and mature markets.
All the growth during that forward-looking period will come from emerging markets. Yet, globally, adoption of sun care remains low.
Sun Care Dangerously Underused
Consumers around the world have varying levels of concern, according to Datamonitor figures. Among countries surveyed, Indians and Brazilians were most concerned—45% and 42%, respectively. England and the United States were significantly less so: 18% and 28%, respectively. These statistics have significant consequences for human health.
According to the World Health Organization, approximately 132,000 new cases of melanoma are diagnosed around the world each year. Australia and New Zealand have the highest melanoma incidence, according to the Aim at Melanoma Foundation, more than double the rate of North America.
More than 3.3 million people are treated for non-melanoma skin cancer in the United States each year.1 Meanwhile, melanoma rates in the country have more than doubled in the last 30 years. According to the American Cancer Society, 73,870 Americans were diagnosed with melanoma last year—42,670 men and 31,200 women. Of those cases, nearly 10,000 resulted in death.
Markets Seeking Different Benefits
According to Datamonitor figures, the global sun protection product market was valued at $5.6 billion in 2013. After-sun and self-tanning products were valued at $1.7 billion and $1.4 billion, respectively.
Sun Care Usage Patterns and Purchase Drivers
According to Experian data, just 3.61% of U.S. households use four or more bottles of facial suntan/sunscreen/sunless tanning products per year. About 22% use one bottle or less, and nearly 2% use none at all. According to the data, 4.3% of U.S. households use four or more bottles of body suntan/sunscreen/sunless tanning products in a year. About 17% use one bottle or less, with just more than 1% using none.
When seeking out skin care products, 62% of surveyed global consumers listed sun protection/UV protection as the top product benefit they sought in skin care, according to Datamonitor. For sun care products, specifically, male and female consumers listed their top factors as follows:
Value
Efficacy
Ease of use/application
Trust/familiarity with brand
Natural/organic ingredients
Lowest possible price
Sensory elements: scent, texture, etc.
Recommendations
Brand social and environmental responsibility
According to 2015 figures gathered by Statista, more than 28% of consumers prefer SPF 30+ sun care, followed by SPF 15-29 (7%) and SPF 1-14 (2.75%).
With the proliferating types of formats and new environmental claims, sun care is poised for innovation and growth.
For more market and trends information, visit the Global Cosmetic Industry website.
References
HW Rogers, MA Weinstock, SR Feldman and BM Coldiron, Incidence estimate of nonmelanoma skin cancer (keratinocyte carcinomas) in the US population. JAMA Dermatol, 151(10), 1081–1086 (2015)