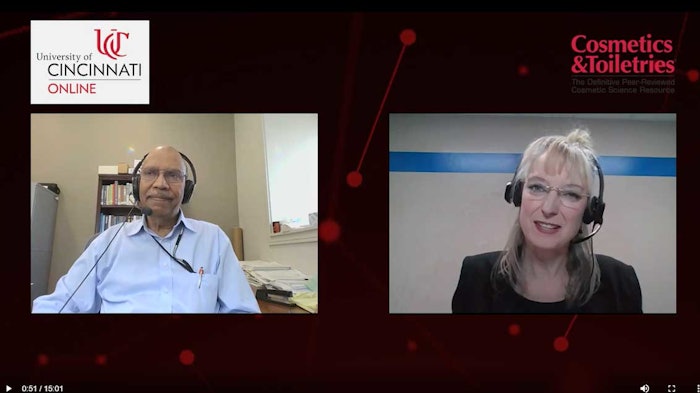 This video is sponsored by:
University of Cincinnati
Replacing actives or thickeners in existing product chassis with natural alternatives are two of the six top formulating pitfalls described by K.P. Ananth, Ph.D., of the University of Cincinnati, in this sponsored video.
See archived: Bench & Beyond; Formulating with Naturals, Insider Tips
"The typical thinking is I can take out the current active and put something else in, and hope that everything will work properly," he says. "That never happens because the active itself will have properties, even at less than 1%, that will affect a formulation. You need to go back to your formulation and see if it makes sense to have the same chassis. ..."
Here, Ananth outlines his top six formulating pitfalls and how to avoid them in scenarios including:
Replacing actives in existing chassis with natural alternatives;
Creating products for a global brand;
Adding fragrance last during formulating;
Replacing thickeners in existing chassis with natural alternatives;
The importance of pH for many formula properties; and
Switching to natural preservatives.
Watch now to learn more: