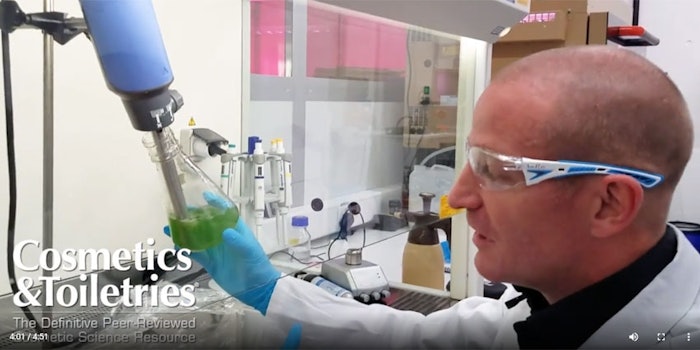 During a recent visit to Mibelle Biochemistry, Cosmetics & Toiletries learned that culturing and growing plant stem cell lines for cosmetic actives is a time-consuming process.
Cornelia Schürch, Ph.D., head of development and compliance at Mibelle Biochemistry, welcomed Cosmetics & Toiletries to tour the company's labs. There, Bernhard Henes, head biotechnology for the company, explained, "It can take up to two years to establish a plant cell culture line ... to get 100% pure plant cells growing on agar plates." 
He added, "In the second step, we use shake flasks and create a liquid media of the cells. They are then grown under sterile conditions in an [oscillating] wave technology." He showed us the resulting 100% pure argan, grape and apple plant stem cells, as well as those of the moss Physcomitrella patens, which is used to create the company's MossCellTec No. 1 (INCI: Phytol (and) Isomalt (and) Water (aqua)) ingredient.
See how they do it, here: