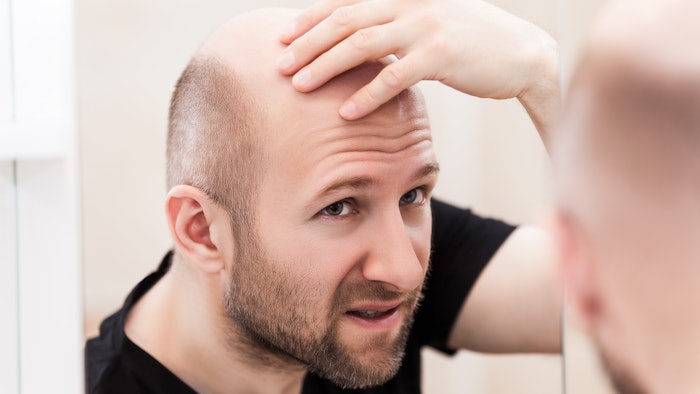 Recent research published in Acta Biomaterialia describes a technique to bioprint a gelatin-alginate hydrogel (GAH) that enables dermal papilla cells to regenerate entire hair follicles (HFs). It does so by successfully generating the microenvironmental cues for hair regrowth.
See archived: Immunity to Hair Loss Could be the Future
Fibroblasts (FBs), human umbilical vein endothelial cells (HUVECs), dermal papilla cells (DPCs) and epidermal cells (EPCs) were encapsulated in the GAH and 3D-bioprinted into different layers of a scaffold. The scaffold was then transplanted in an animal model.
The substrate demonstrated suitable compatibility and increased the proliferation abilities of DPCs, and the dermal and epidermal cells self-assembled into immature HFs in vitro; these HFs were regenerated in the appropriate orientation in vivo. The authors concluded the scaffold could make a significant contribution in the medical management of hair loss and have broader applications in skin tissue and appendage engineering.
See archived: Researchers Uncover Role of Exosome in Hair Growth