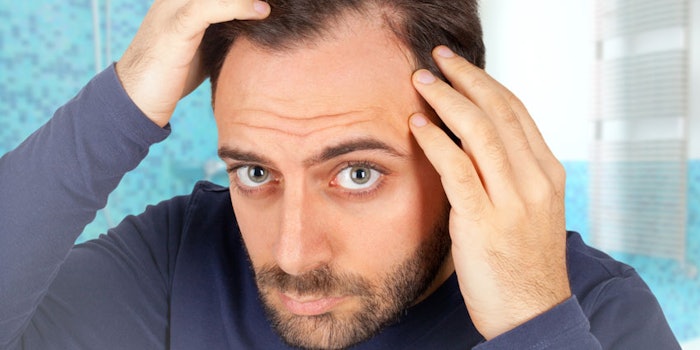 Cosmetic actives expert SILAB, in conjunction with the research team of Daniel Aberdam, Ph.D., announced the identification of an exosomal communication pathway between the dermis and hair follicle that could potentially initiate hair growth.
The work was recently published in the journal Stem Cells. Here, the authors explained exosomes are powerful vectors of intercellular communication that have a direct impact on the metabolism and behavior of target cells. These extracellular vesicles are at the heart of major biological processes and as such, are of great interest to fields including biology, health and therapeutic technologies, in particular regenerative medicine. According to SILAB, relatively little work has previously been conducted on the role of exosomes in hair growth.
See related: Zombie Hair and Insights from the Living-dead Connection
The original results showed intercellular communication between dermal fibroblasts and the dermal papilla; in fact, exosomes from fibroblasts stimulated the secretion of Norrin, a ligand that activates the ß-catenin pathway, which is involved in hair growth. In vitro and ex vivo models mimicking androgenetic alopecia revealed Hairgenyl, a yeast extract developed by SILAB, acts on this exosomal communication system. New data on the mechanism of action extend the findings from numerous tests already conducted on this natural ingredient with proven efficacy.
Hairgenyl (INCI: Yeast Extract) is a peptide-rich ingredient from the yeast Pichia minuta, isolated from the flowers of azalea. According to SILAB, it acts on three mechanisms of hair regrowth: mitochondrial dynamics, the expression of signaling molecules and components of epigenetics. It therefore supports the biological activity of the dermal papilla and stimulates growth of the hair follicle. Tested on volunteers, the ingredient boosted hair regrowth; hair was thicker and more resistant, and the scalp was more densely covered.
For more information, contact SILAB.