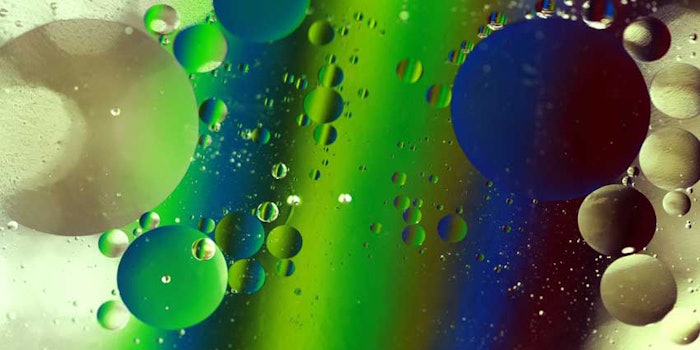 It is well-known the stability of a formulation has a significant effect on product performance, safety and shelf life. In relation, there's a project in the works by CPI that would automate stability testing, thereby helping formulators to reduce risk and predict product behavior faster.
Formulation requires skilled expertise to mix complex ingredients together for the right resulting efficacy, feel, safety and stability in a product. If the balance is off, the product will not succeed in the marketplace. As such, these parameters are exhaustively tested; and stability in particular can sometimes take up to one year to confirm through traditional means.
However, CPI, a UK-based independent technology innovation center, aims to shorten this process by automating it; enter: the Microstar project. For the past two years, a methodology and design specification has been under development for a testing platform comprising a series of microfluidic chips to rapidly screen for formulation stability. According to CPI, this approach could cut testing down to days or even hours.
Why Microfluidics?
CPI explained that microfluidics serves as the platform of choice for the project as it has the ability to impose rapid fluctuations of temperature, pressure, flow and vibrations. All of these mimic the variable environmental and physical conditions to which a product may be subjected.
See related: Speeding Up R&D: Spotting Clues to Anticipate Stability Problems
Microfluidics is not new; the concept has been around for more than 40 years and it has been extensively used as a means for creating formulas such as micro- and nano-emulsions. However, it has not previously been developed as a route to accelerating formulation stability testing, which is the novel approach of this project.
According to CPI, the chip model will enable formulators to rapidly test samples using a wide range of variable conditions. Most of the failure modes can then be mapped for a given formulation over significantly reduced timescales. This will ultimately enable risk-informed business decisions that integrate mechanistic understanding with empirical models.
Combined Expertise
The project builds upon intensive research efforts by project partners at Imperial College London and the University of Durham, and will now move into real-world use. For this next step, CPI is developing a stability screening platform at its National Formulation Centre at NETPark in Sedgefield, Durham, England. According to CPI, it will present two different test options: a high-throughput pass/fail stability screen, and a route to in-depth mechanistic understanding.
The consortium notes that Procter & Gamble (P&G) and BP Plc are both key players in the consortium, offering extensive formulation expertise in the consumer products and motor oil markets. The data and input from these partners is therefore crucial for validating the capability developed through the project. Furthermore, the project gained further endorsement when one of the post-doctoral researchers on the Microstar project, Sepideh Khodaparast, was recognized by the 2019 L'Oréal-UNESCO For Women in Science UK and Ireland Fellowships.
Driving Efficiency
Tony Jackson, Director of CPI's Formulation business unit, said: "We are delighted to have both BP and P&G on board for this project. Working with such high-caliber project partners indicates the importance of the work being done here to the success of the UK-based formulating industries. I am excited to see how the Microstar project will drive efficiency and productivity in the product development process."
For more information visit the CPI website: www.uk-cpi.com.