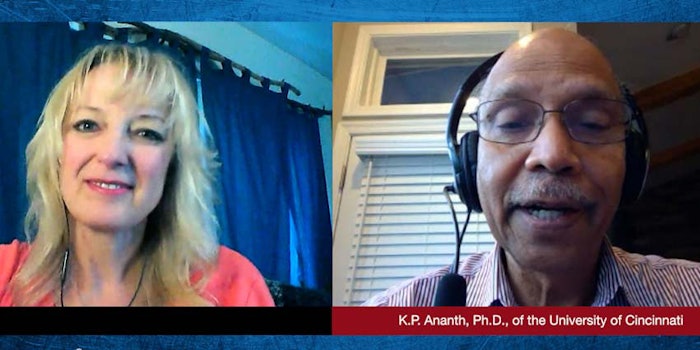 Personal care products and claims must change to meet consumer trends. Today, personalization, CBD, the microbiome and naturals are a few examples; but concepts like these illustrate just how far beyond the bounds of Chemistry 101 the formulator must go to enter industry. How can they prepare?
In this video interview, sponsored by the University of Cincinnati, Prof. K.P. Ananth, Ph.D., explores how cosmetic products and the market have changed and, in parallel, what that means for the role of cosmetic chemists.
He underlines the need to be multidisciplined and to adapt, to stay on top of, e.g., advanced proteomics, high throughput methods and predictive modeling techniques, among others, that will help to build products relevant to future consumers. In addition, he points to opportunities in consumers who are 75+ yrs and < 1 yr, among others.
Watch now; it's free.