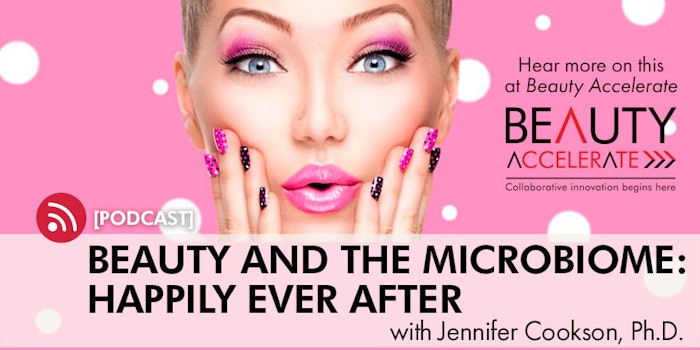 Of what relevance is the microbiome to beauty? How much of an impact does it really have? And how might cosmetics, in turn, affect the microbiome?
Here, Rachel Grabenhofer, of Cosmetics & Toiletries, speaks with Jennifer Cookson (JC), director of research and product development for Mother Dirt, about these and other questions including future research in this new market segment.
Listen now by clicking on the full interview below AND join us for Beauty Accelerate on October 15 to hear Cookson in person.
C&T: How do health, beauty and the microbiome intersect? 
The role of the microbiome in gut health has long been established, and the early life skin microbiome is increasingly being recognized as a major influence of long-term human health. Yet, despite the rise in allergy-related skin problems in the developed world, parallel research into the skin microbiome and the body's immune response as it relates to overall health has been somewhat limited.
The increasing rise in skin ailments in Western civilization versus its lack of prevalence in agrarian society leads us to the hypothesize, however, that the introduction of chemicals found in cosmetics and personal care products, i.e, over-cleansing and showering, while simultaneously not interacting with the environment has had a significant impact on the diversity of our skin microbiome.
Listen now: