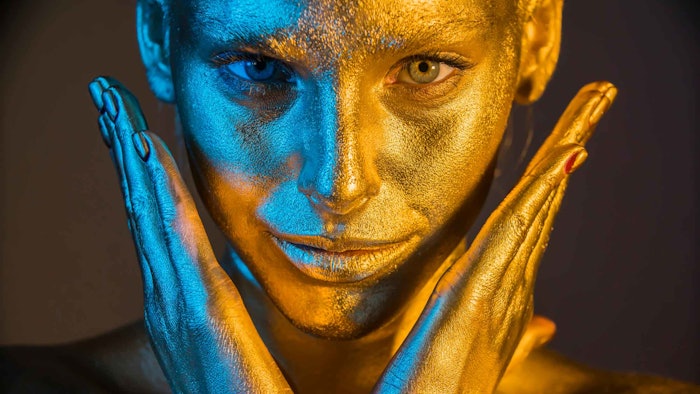 de Art
A recent study published in Colloids and Surfaces A: Physicochemical and Engineering Aspects reports findings from researchers at the University of Suwon and Kumoh National Institute of Technology, both in the Republic of Korea, uncovering the ability of gold nanorods (GNRs) to block IR-A. The authors suggest they could serve as skin care actives to prevent thermal aging.
See archived: Kao Takes the Heat Off Infrared-exposed Skin
According to the article snippets, UV filters such as TiO2 and ZnO have high refractive indices and can be used to scatter IR-A but they cannot absorb it. Furthermore, the materials can absorb IR-A typically pose cytotoxicity issues.
Metal nanoparticles such as gold, however, have drawn attention in nanomedicine due to their low chemical reactivity and excellent biocompatibility, per the authors They also exhibit a phenomenon known as surface plasmon resonance in a direction toward IR-A wavelengths; and as the aspect ratio of the GNR increases, the absorption wavelength undergoes a red shift.
See archived: [podcast] Lauder Eyes Infrared Skin Damage
This study therefore systematically investigated the IR-A-blocking performance of GNRs with different aspect ratios, boosted by scattering materials such as TiO2 or ZnO nanoplates. Cell viability in human fibroblasts and clinical trials also were conducted. Taken together, the safety and efficacy of GNRs as IR-A blocking agents was confirmed.
The authors noted, however, that strong absorption implies low reflectance at IR-A wavelengths, so GNRs should be combined with materials having high refractive indices to develop IR-A-blocking composites.
For additional details, see the article.