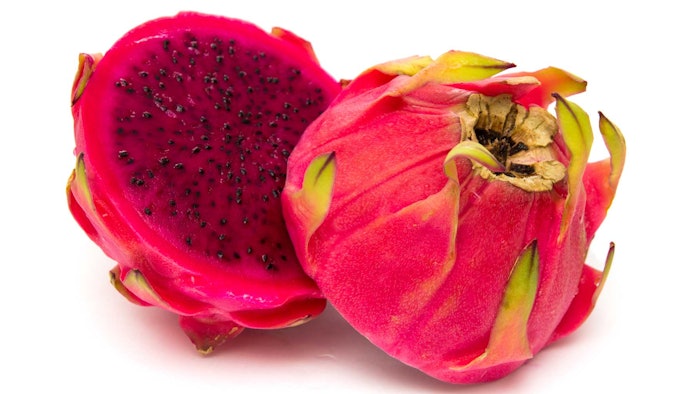 Since ancient times, plant-derived colorants have been used to naturally dye hair. Recent work published in Archives of The Medicine and Case Reports explored the potential of red dragon fruit (Hylocereus polyrizhus) skin waste upcycled from food production for such an application. 
See related: Vegan Roots; Siddha-inspired Botanical Extracts as Colorants for Hair Dyes
First, researchers created a powder from the fruit skin, which was used for extraction. The resulting extract was concentrated and mixed at 8%, 10% and 12% with copper (II) sulfate, nipagin, pyrogallol and xanthan gum. The preparations were then tested in virgin and bleached (1x) hair.
Results indicated that while in virgin hair, the colorant produced no effects, in bleached hair, the natural colorant produced a red-blonde color at 8%, purplish-red color at 10% and almost black or dark purple at 12%. The authors concluded the material could therefore be upcycled for natural hair dye preparations.