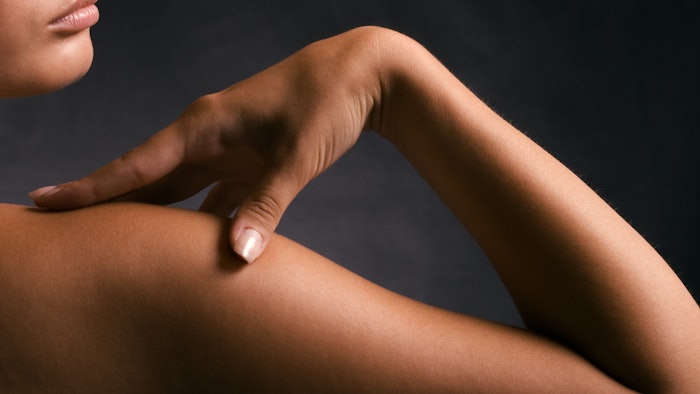 Recent work published in Advanced Science describes the ability of a photoactivatable tyrosinase to trigger artificial melanin production in situ. The tyrosinase was developed using photocleavable o-nitrobenzyl tyrosine (see the full article for details).
The specialized tyrosinase was encapsulated in lipid nanoparticles as artificial melanosomes and transdermally delivered into ex vivo porcine skin and in vivo mouse skin tissues. Activated by UV irradiation, the tyrosinase triggered the biosynthesis of artificial melanin in situ. 
The authors concluded this system successfully acted as a biomimetic to produce melanin in situ. They believe it offers a promising strategy to produce biological molecules within living systems for tissue protection.
See archived: Self-tanning Based on Stimulation of Melanin Biosynthesis