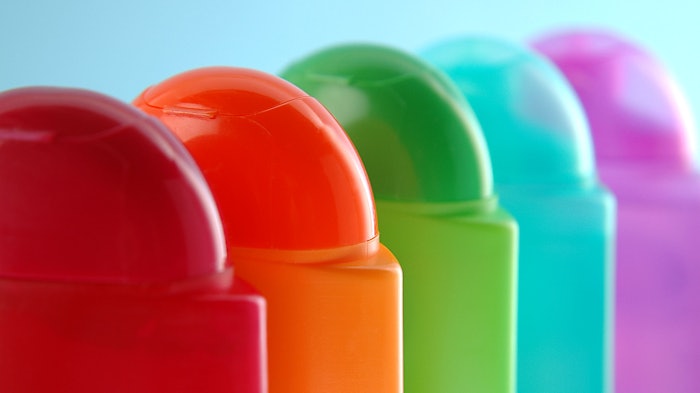 A recent headline featured in The Daily Mail proves once again how impactful fearmongering is on unknowing consumers. "How your shampoo bottle could be making you FAT: Scientists discover 11 chemicals in common plastics that contribute to weigh gain," it reads. Throw another pick on the junk science pile; or at least, it's portrayal.
According to the story, scientists examined 34 different plastic products and identified 11 chemicals commonly present that can affect human metabolism and contribute to weight gain. The products included beverage bottles, kitchen sponges, yogurt containers and hair conditioners. Martin Wagner, a co-author and associate professor at the Norwegian University of Science and Technology, said their experiments show that "ordinary plastic products contain a mix of substances that can be a relevant and underestimated factor behind [being] overweight, and obesity."
See archived: Phthalates Study Raises More Concerns, 'But Who Cares?'
This headline-grabbing story is a reminder that in every case, it is helpful to approach new science with a critical eye, an open mind… and to draw your own conclusions."
The study itself, published in Environmental Science & Technology, describes how the authors characterized the chemicals and analyzed their joint adipogenic activities. Among some 629 unique compounds, 11 known metabolism-disrupting compounds (MDCs) were identified; including four phthalates and six organophosphates. Importantly, according the the article abstract, the chemicals extracted from one-third of the products caused murine 3T3-L1 preadipocytes to proliferate and differentiate into adipocytes, which were larger and contained more triglycerides than those treated with a reference compound, rosiglitazone.
The Daily Mail reported that while some plastic products contained known metabolism-disrupting substances, or obesogens, others did not but still induced the development of fat cells. "It's very likely that it is not the usual suspects, such as bisphenol A, causing these metabolic disturbances," said Johannes Völker, one of the study's authors. "This means that other plastic chemicals than the ones we already know could be contributing to overweight and obesity."
Caroline Rainsford, head of scientific services at the Cosmetic, Toiletry and Perfumery Association (CTPA), quickly jumped on this study and misleading headline. In a blog post, she wrote "It's certainly true that the study's authors looked at packaging samples and found some of these samples contained chemicals they suspect to have metabolism-disrupting effects....just not the shampoo bottles! In contrast to what the striking headline suggests." 
In her blog, she worked her way through the paper, critiquing the study design and describing, for consumers, how to "interrogate" media articles such as these to come to their own conclusions. For example, she questioned how relevant it is to real life exposure to extract chemicals from plastics, concentrate them in a solvent and test them on fat cells grown in a lab.
"The results from the study certainly give us a fascinating insight into the behavior of fat cells in the presence of certain chemicals," she wrote. "Although we do have to consider what might happen outside of a lab... Are we exposed to the same amount of chemicals from plastic packaging when using everyday products? How will the chemicals get into our bodies?"
Rainsford further explained how solvents are used to extract chemicals to get enough of a material to perform the tests but the reality is, products such as shampoos and beverages are much less effective at dissolving those chemicals; not to mention the fact that laws covering cosmetics, foods and other products already take into account the potential migration of chemicals from packaging into products.
See archived: The Impact of Junk Science on R&D; A Review of the 'Dirty Dozen'
Furthermore, by adding these chemicals directly to fat cells, the researchers have taken a "short cut" to how they would be processed through the body. And, personal care products in particular are applied to skin or hair, which makes it more difficult for chemicals to enter the body.
Notably, in the paper's conclusion, the authors also highlighted, "Given that we aimed at investigating whether MDCs are present in plastic products, we used methanol to extract the samples. This simulates a worst-case scenario. Thus, even though we demonstrated that potent (mixtures of) MDCs are present in consumer products, it remains to be investigated whether these will migrate under more realistic conditions into air, water, or food, or can be taken up dermally." 
"It's always exciting to see new scientific research, especially that which relates to the cosmetics and personal care industry—which has science at its foundation," Rainsford wrote. "... But this headline-grabbing story is a reminder that in every case, it is helpful to approach new science with a critical eye, an open mind… and to draw your own conclusions."
See archived: Is Cosmetic Science Really 'Bad'? Part II; Detecting Baloney Science