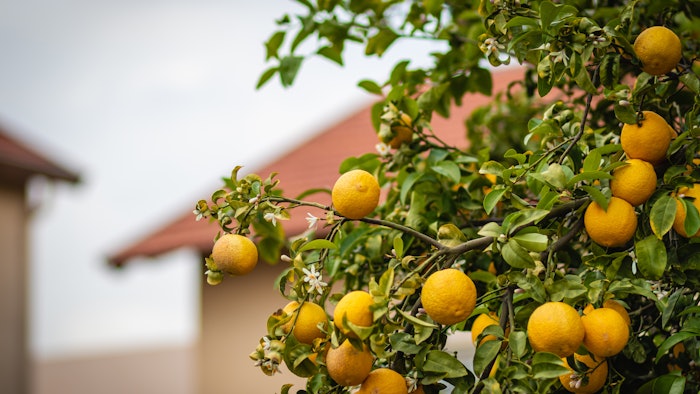 Chanel has identified that a fermented extract from the aerial parts of neroli (Citrus aurantium or  bitter orange) demonstrates antioxidant, anti-stress and anti-aging effects in skin.
Market Need: Natural Antioxidants
As is well-known, during aging, the skin becomes thinner, loses volume and elasticity, and its barrier function is impaired. The production of free radicals is a major factor accelerating this process. These free radicals can be neutralized by topical antioxidants.
In relation, consumers continue to demand natural products containing as few synthetic ingredients as possible. In addition, Chanel reports, in view of the increasingly heavy regulatory constraints weighing on compounds from the chemical industry, antioxidants from plant extracts are preferred. As such, there is a need for new antioxidant molecules of plant origin that effectively fight against skin aging and the harmful effects of oxidative stress in general. The present disclosure addresses this need.
Fermented Extract of Aerial Parts of Neroli
European Patent EP3744339
Publication date: Dec. 22, 2021
Assignee: Chanel, Beauty Perfumes
Chanel inventors have demonstrated that a fermented extract of aerial parts of neroli (Citrus aurantium or bitter orange) exhibits "remarkable" antioxidant capacities. The extract is obtained by fermenting the extract with a yeast of the species Saccharomyces cerevisiae. 
The resulting extract reduces the free radical content of cells by activating response pathways to oxidative stress, in particular the NRF2 pathway. It is therefore indicated for cosmetic and/or dermatological compositions to prevent or reduce skin aging, as an antioxidant active, to prevent or reduce oxidative stress, and/or to detoxify the skin.