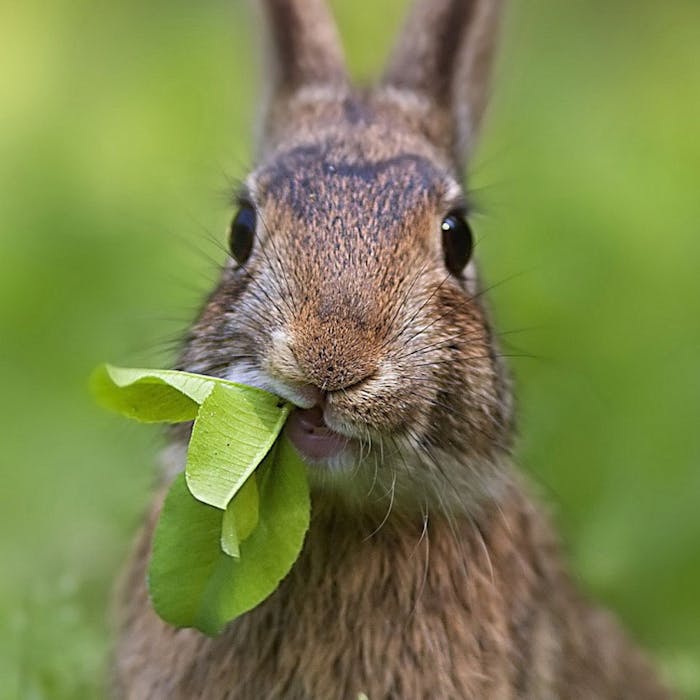 mrwallpaper.com/view/Eating-Rabbit-1152x864
The Easter Bunny is hiding more than eggs. His coumestrol-rich diet of alfalfa sprouts, red clover, soybeans, peas, mung bean and more holds the key to skin elasticity and wrinkle prevention, according to this AmorePacific patent.
Coumestrol or coumestrol-containing bean extract
U.S. Patent 9265707
Publication date: Feb. 23, 2016
Assignee: AmorePacific Corp.
This patent describes compositions for skin care including coumestrol or a bean extract containing coumestrol. Coumestrol is a phytoestrogen usually found in the seed, root or leaf of plants in the family Leguminosae or Compositae. It can be classified as a coumestan-like isoflavonoid and is known to have estrogenic effects.
In this patent, specific ingredient examples include coumestrol or bean extracts selected from: soybean, pea, mung bean and sprouted beans from red clover (alfalfa), Brussels sprouts, etc.
The compositions incorporating these ingredients inhibit the expression of matrix metalloproteinase-1 (MMP-1), which may act as collagenase. They also promote the synthesis of type I pN collagen, suppress the glycation of skin cells, and promote the production of adenosine triphosphate (ATP) in cells. As a result, the compositions can improve skin elasticity and wrinkles.
Patent accessed March 18, 2016.