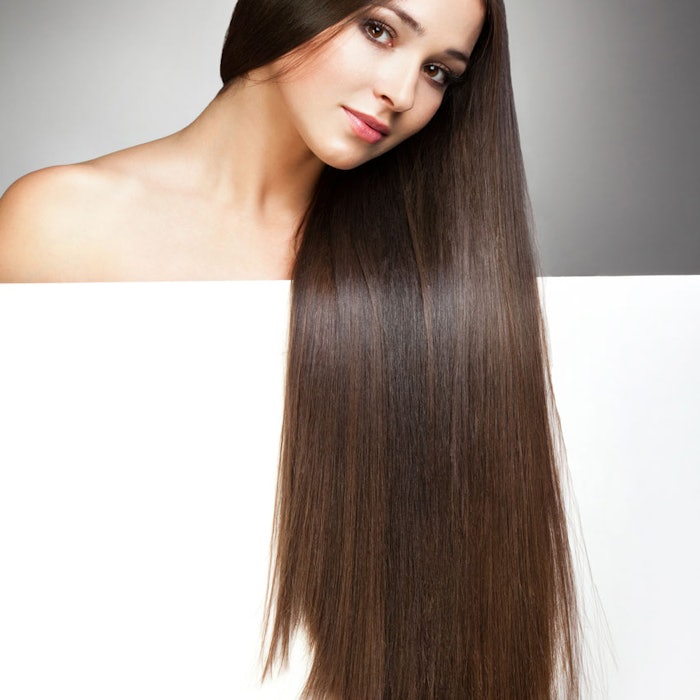 In anti-dandruff hair care, sensory cues often are second to deposition/performance. Apparently, however, P&G inventors have a soft spot for both, as this patent for improving the feel of anti-dandruff conditioners demonstrates.
Improving anti-dandruff conditioner hair feel
U.S. Patent 9272164
Publication date: March 1, 2016
Assignee: The Procter & Gamble Company
According to this patent, there is a need for a conditioning, anti-dandruff composition that provides excellent deposition performance without trading off good hair feel.
The disclosed composition includes: a) a specified cationic guar polymer; b) a specific cationic copolymer; c) an anti-dandruff active; d) a cosmetically acceptable carrier; and e) a surfactant. The weight ratio of a:b is from ~1,000:1 to ~3.5:1; and the sum of a+b ranges from ~0.0001% to 0.7% w/w.
This composition forms coacervate particles upon dilution with water that have a squeeze flow viscosity from ~1 Pa•s to 100 Pa•s. Further, the percentage of coacervate particles with a floc size > 20 microns is from ~1% to 60%. The on-scalp deposition of the anti-dandruff active is minimally ~1 microgram/cm2.
Patent accessed March 18, 2016.