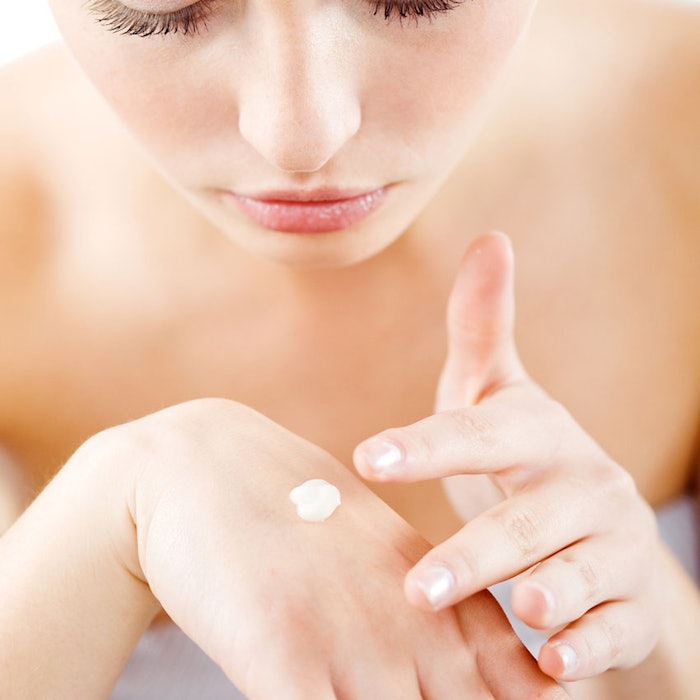 Patent Picks are chosen by the editors from publicly available sources. Today's invention relates to chaotropic agents to increase skin hydration.
Chaotropic cosmetic composition for skin hydration
WIPO Patent Application WO/2015/164291
Publication date: Oct. 29, 2015
Assignee: The Procter & Gamble Company
Disclosed in this patent is a cosmetic composition suitable for topical application that comprises a humectant, a lipid bilayer structurant and a chaotropic agent.
According to the inventors, the chaotropic agent denatures the outermost cross-linked protein layer of the skin, thereby increasing the amount of humectant and lipid bilayer structurant entering the stratum corneum.
The humectant then binds with water molecules and the lipid bilayer structurant reconnects the lipid bilayers of the stratum corneum, preventing water loss.