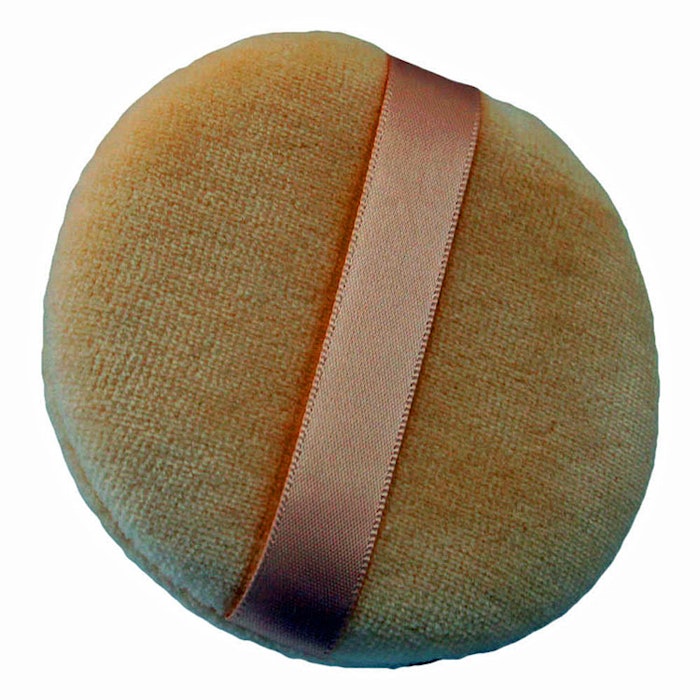 Patent Picks are chosen by the editors from publicly available sources. Today's highlight describes a novel powder puff designed for even makeup application.
Vibrating powder puff
U.S. Patent 9144287
Publication date: Sept. 29, 2015
Inventors: K II Yoo and MK Bae
Disclosed in this patent is a puff that enables the user to apply and spread color cosmetics such as a compact or foundation evenly to the skin. In addition, it gives the user a sensation of close contact.
Specifically, the puff is configured so that it is connectable to, or separable from, the lower side of a coupling main body having a holding part. In addition, an elastic moving body into which an oscillator is inserted is connected to, and formed at, an inner side of the coupling main body.
Power to the oscillator is controlled by a battery and switch, and the battery is easily exchangeable through the lower side of the coupling main body. Thus, the user can effectively transmit the vibration of the oscillator to the puff, and in turn, to their skin.