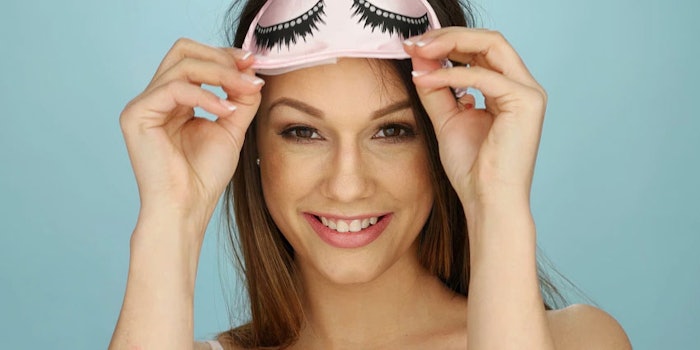 Sleep impacts every aspect of life. It is essential to mental acuity, emotion and health, but it also is overlooked and misunderstood. Daily emotional and environmental stressors, lifestyle choices, hormones and circadian rhythms are complex factors that affect sleep wellness—and in turn, beauty.
In his Beauty Accelerate Virtual presentation, Russ Walters, Ph.D., Chief Science Officer of Somn, will elucidate the many interesting connections between beauty and sleep (or lack of sleep). It will suggest biological targets to improve both.
See related: Beauty, Sleep and the Impact of COVID-19, A Study
For example, easing itch or discomfort can improve sleep. Also, skin care can direct behavioral changes to improve sleep. This talk also will discuss holistic approaches to better sleep for better skin and speculate on underlying biological mechanisms that connect the two. Finally, it will propose technologies capable of achieving these benefits.
All attendees will walk away with a better understanding of the implications of sleep on beauty. Product developers will gain insights on how to align cosmetics and personal care products with this fundamental human need. For more information, visit the Beauty Accelerate Virtual event website and register today.