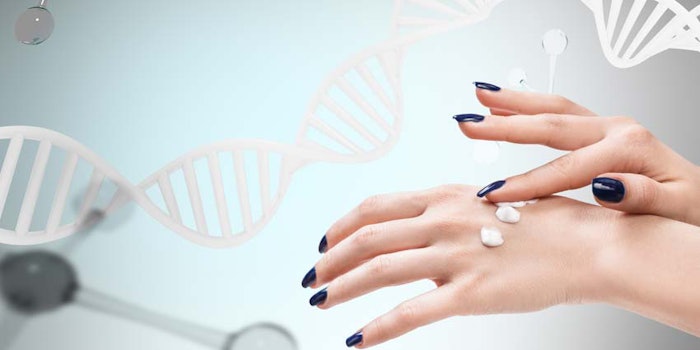 To further advance more than a decade's worth of circadian rhythm research, the Estée Lauder brand announced a new scientific collaboration with Paolo Sassone-Corsi, Ph.D.—a renowned expert in epigenetics and the body's circadian rhythm. The two will especially investigate the mechanisms of a recently identified micro-signaling molecule.
According to the company, this collaboration will connect Estée Lauder's skin biology research program with the unmatched expertise and complementary research focus of Sassone-Corsi. He is the director of the Center for Epigenetics and Metabolism at the University of California, Irvine.
"We are excited to embark on a collaboration with Dr. Paolo Sassone-Corsi, who is a world leader in epigenetics research," said Nadine Pernodet, Ph.D., vice president of skin biology and bioactives R&D at the Estée Lauder Companies, and Estée Lauder Lead Scientist.
"Dr. Sassone-Corsi has brought many firsts to the field of epigenetics and our laboratory has pioneered research in skin biology. This collaboration will allow us to explore the common interests of our two research groups and will help us further our understanding of what is happening in the skin."
The partnership will extend Estée Lauder's work by investigating the molecular mechanisms related to a newly identified micro-signaling molecule. The two laboratories will individually explore the interaction between this molecule and other skin activities, including circadian rhythm, to deepen the understanding of how skin behaves and communicates.
This research seeks new information about how this micro-signaling molecule interacts with essential skin pathways, in order to better understand how to impact the "memory" of skin to help it act and look younger.
"This exciting collaboration provides the opportunity to unravel how a specific micro-signaling molecule interacts with circadian rhythms in the skin, a critical organ system that we wish to explore more in depth in my laboratory."