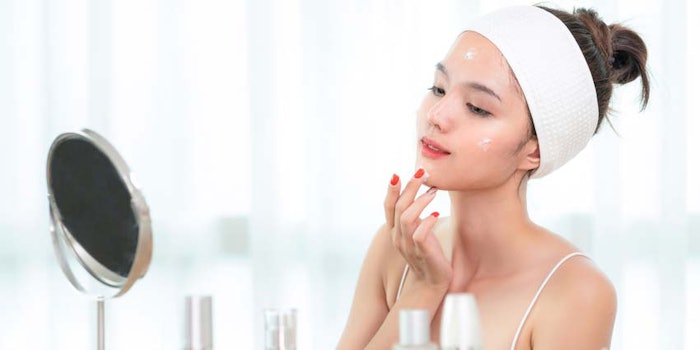 While ascorbic acid, alpha-arbutin, tranexamic acid, kojic acid and niacinamide are well-known skin lightening treatments, new work explores ten chalcone and nine phenyl benzyl ether analogs of bibenzyl compounds and bifluranol for their tyrosinase activity.
See related: Blooming with Benefits, Ancient Clove Bestows Modern Antioxidant, Skin Whitening Effects
According to the article abstract, researchers at Silpakorn and Burapha universities assessed the activity of the materials of interest in vitro against tyrosinase at 500 µM. Results indicated the chalcone analogs were more active than the phenyl benzyl ethers.
More specifically, the p-fluorinated analogs for both chalcone 12d (p-F) and ether 15d (p-F) inhibited tyrosinase in vitro to the highest extent for each series. Inhibitory percentages of 38 and 32 at 500 µM were achieved, respectively.
On a related note, research elsewhere has indicated chalcones are simple chemical scaffolds found in many naturally occurring compounds, with widespread distribution in vegetables, fruits, teas and other plants. While those described in the present work were altered, i.e., fluorinated, their potential natural source is an attractive proposal for cosmetic product development. 
For more information, see the paper in progress in the Jan.-June 2020 Thai Bulletin of Pharmaceutical Sciences.