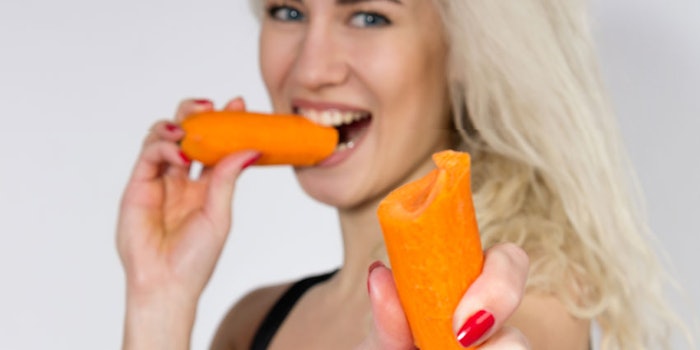 Researchers from Amway R&D and Leibniz Research Institute for Environmental Medicine (IUF) have published a study indicating carotenoid supplements not only protect skin against UVB-induced erythema, as previously known, but also UVA-induced hyperpigmentation.
The study, published in Photodermatology, Photoimmunology and Photmedicine, was performed for 12 weeks in 60 subjects having Fitzpatrick skin types II-IV, and in a double-blind, placebo-controlled manner. MED, UVA-induced minimal persistent pigmentation dose (MPPD) and skin carotenoid levels were measured initially and at 4, 8 and 12 weeks.
According to the article abstract, daily supplementation with carotenoids significantly increased skin carotenoid levels, the UVB-induced MED and UVA-induced MMPD. The authors acknowledged the benefits of supplementing sunscreens with ingestible carotenoids.