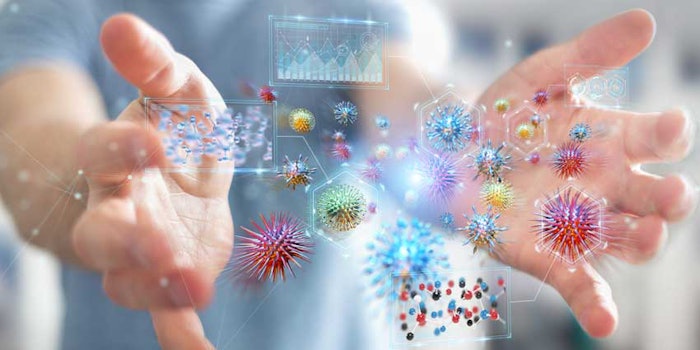 The Estée Lauder Companies (ELC) has a little known secret: 30 years of fermentation experience. To expand upon this, it partnered with NIZO, a leading company in health and nutrition microbiome research, and the two jointly uncovered variations in the skin's microbiome as a function of age. 
Also based on its fermentation expertise, ELC developed a probiotic to effectively address acne. These results were presented at the Oct. 29 and 30, 2019, Skin Microbiome and Cosmeceuticals Congress, held in San Diego.
Microbiome of youth: Teaming up with NIZO, ELC researched the microbial composition of young vs. aging skin and determined that Lactobacillus plays an important role in maintaining skin's healthy, youthful appearance.
"The Estée Lauder Companies has been working with a probiotic culture of L. plantarum and has identified several positive benefits in topical application of Lactobacillus extract," said Steve Schnittger, vice president of global microbiology and fermentation R&D at ELC.
"I am excited about the clinical study with NIZO and utilizing their expertise in microbiome, along with their capability in data analysis, which successfully showed the significance and benefits of Lactobacillus to skin."
Topical tactics: In a separate study, ELC Clinique brand scientists investigated the effect of topical of Lactobacillus extract on the growth of P. acnes. This study examined the potential of selectively modulating skin microflora using a probiotic. In fact, results indicated the extract induced enough change so as to improve topical conditions like acne.
"We discovered that a probiotic extract of Lactobacillus helps to shift the acne skin microbiome to a healthier state," said Tom Mammone, Ph.D., vice president of skin physiology and pharmacology, R&D and Clinique Laboratories lead scientist.