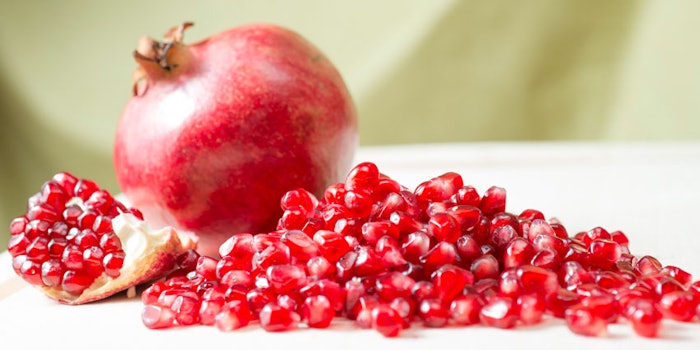 The negative impact of pollutants on skin is known, and new research continues to reveal and verify its effects. Mary Kay Inc., for example, recently presented skin concerns stemming from diesel exhaust particles (DEPs), along with findings on vitamin C as the antioxidant answer to them.
The company's anti-pollution research was featured at both the Reunión Anual de Dermatólogos Latinoamericanos (RADLA), in Buenos Aires, and the 77th Annual Meeting of the Society for Investigative Dermatology (SID), in Chicago. It also will appear at the upcoming 24th World Congress of Dermatology (WCD), June 10-15, in Milan, and the 5th Future of Formulations in Cosmetics Summit, June 19-20, in Dusseldorf, Germany.
DEP Exposure and Free Radicals
According to the the company's findings, which align with previous reports, continued exposure to DEPs increases free radicals in skin cells. These can ultimately lead to premature signs of skin aging such as dark spots and dullness, and trigger inflammation in skin.
As such, Mary Kay has developed and analyzed the effects on skin appearance of a serum containing five botanical extracts known to be rich in the antioxidant vitamin C: pomegranate extract (Punica granatum); kakadu plum extract (Terminalia ferdinandiana); camu camu extract (Myrciaria dubia); acerola cherry extract (Malpighia punicifolia); and black currant berry extract (Ribes nigrum). The product also comprises a patented, three-dimensional system to target the effects of aging. Artificial skin tissue was treated with the test serum and genomics analyzed its effects.
'Firm' Answers
The results indicated positive effects on four main classes of genes important to skin firmness. In addition, the serum increased the production of the dermal matrix proteins collagen and laminin, which also support skin firmness. According to Mary Kay, this confirmed the serum worked to help improve the appearance of skin laxity and texture.
"Mary Kay scientists spent years researching the latest ingredient innovations to develop our newest skin care collection, [TimeWise Miracle Set 3D], that defends against free radicals and helps delay the onset of premature skin aging from unavoidable environmental and lifestyle stressors such as car exhaust and air pollution," said Lucy Gildea, Ph.D., chief scientific officer at Mary Kay Inc. According to the company, the appearance of skin tone, laxity and texture improved after just six days of product use. For more information, visit the company website.
Editor's note: Hear more from Gildea this Oct. 15 at our Beauty Accelerate event.
Exposure Insights
In addition to Mary Kay's expertise, on June 12 during the WCD, the company will host a symposium titled, "Environmental Stressors and Skin: Beyond UV," exploring the impact of environmental aggressors on skin health with two renowned European skin experts: Jean Krutmann, M.D., professor and director at Leibniz Research Institute for Environmental Medicine, Dusseldorf, Germany; and Stefanie Williams, M.D., dermatologist and medical director at EUDELO, London.
"Since I discovered in 2010 that air pollution causes skin aging and skin pigmentation, my institute has conducted a lot of research to verify this observation and to unravel the underlying mechanisms. From these studies it is now clear that long term exposure to traffic-related particulate matter (PM) is not only dangerous for our lungs and cardiovascular system, but skin health is compromised as well," states Krutmann.
Williams adds, "We might not be able to [clinically] separate the damage caused to the skin by UV exposure from those caused by air pollution; however, given the major research advances made in skin and air pollution science, my expectation is that the adverse effects of pollution on skin health will continue to have a growing impact in the future in high-density cities."