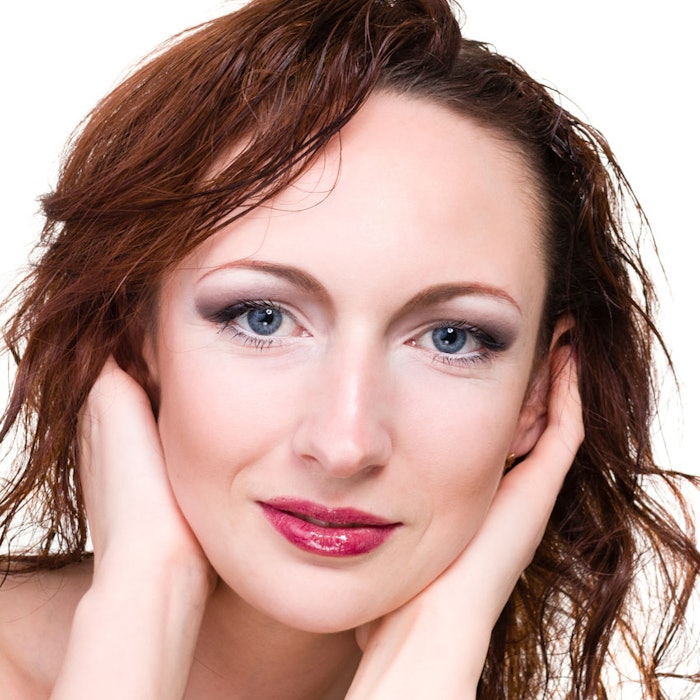 The metabolic activity of glycosaminoglycans (GAGs) such as hyaluronic acid and chondroitin sulfate are known to decrease as skin ages. According to Johnson & Johnson (J&J) inventors, this decline translates as undesired changes in the mechanical properties of the skin, including reduced firmness, elasticity, tonicity or suppleness. 
In relation, J&J has found that gel creams are a desired form of topical skin care. The aesthetics of these formulas are characterized by a watery break, semi-translucent appearance and light after-feel; perfect for application during hot, summer months.
Taken together, the company has identified a market opportunity for gel creams demonstrating improved anti-aging benefits. In this patent application, such a composition is described that incorporates a Pichia anomala yeast extract and glycerin to improve GAG levels in skin. 
Topical composition containing glycerin and yeast extract
U.S. Patent Application 20180161267
Publication date: June 14, 2018
Assignee: Johnson & Johnson Consumer Inc.
According to these inventors, Pichia is a genus of yeasts in the family Saccharomycetaceae. More than 100 species of this genus are known. Extracts from Pichia are rich in mannans—polysaccharides composed of mannose monomers. Pichia anomala and mannans are known to be used in the treatment of aging skin.
Interestingly, compositions containing glycerin and this yeast extract have been found to increase the levels of GAGs produced in aged skin when administered topically; specifically, levels of hyaluronic acid and chondroitin sulfate. As such, disclosed herein is a topical composition comprising: a) 0.5% to 25.0% w/w glycerin; b) 0.1% to 5.0% w/w cetearyl olivate; c) 0.1% to 5.0% w/w sorbitan olivate; and d) 0.01% to 1.0% w/w of Pichia anomala extract. The inventors note this composition is substantially free of fatty alcohols and is in the form of a gel cream.
Patent application accessed on June 20, 2018