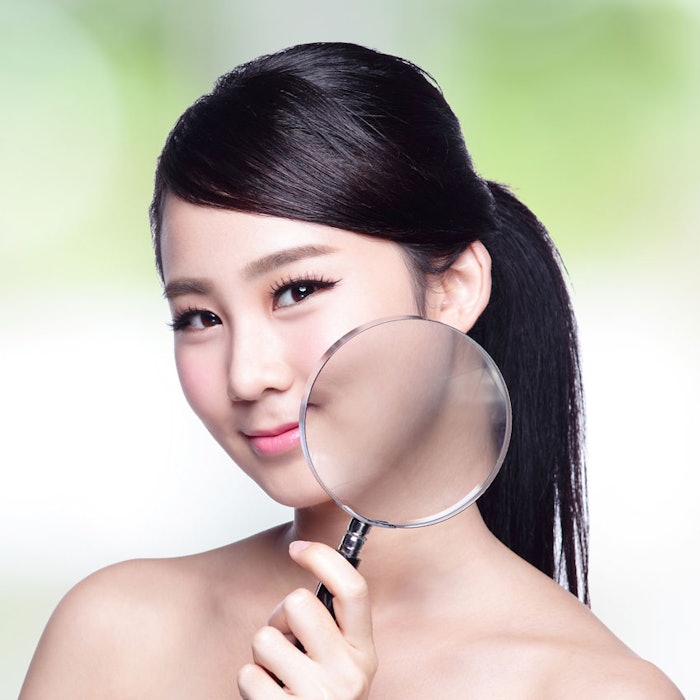 Stress, lack of sleep, improper diet, pollution, sun exposure and aging can trigger varying levels of inflammation in the skin. This is because inflammation is a natural defense that under normal conditions, returns to equilibrium. However, when left unresolved, inflammation can negatively impact the skin, causing so-called inflamm'aging.
As such, to better understand the asymptomatic and chronic inflammation related to skin aging, Gattefossé and Ambiotis teamed up to explore its mechanisms. An in vitro skin explant model was developed by Gattefossé to simulate naturally triggered inflammation and its subsequent regulation. Ambiotis then used its expertise in metabololipidomic profiling to develop and validate an LC-MS/MS method to monitor the response of skin explants to inflammation and their ability to resolve it. The result was a new technology and the expertise to explore the mechanisms of inflammation resolution during aging.
Skin produces mediators to regulate the induction, propagation and resolution of inflammation; in particular, specialized pro-resolving lipid mediators (SPMs). Ambiotis and Gattefossé identified that such inflammatory regulatory management is defective in aged skin. Further, the dysregulation of lipid pathways and the absence of pro-resolving mediators (e.g., lipoxins) appear to lead to unresolved inflammation in aged skin. No doubt interesting new developments will arise from this collaboration.