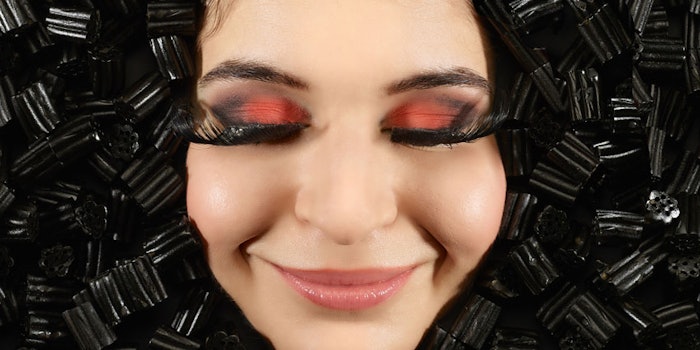 According to a recent Beiersdorf patent application, nearly 30% of diabetes patients develop skin complications. The most common are cutaneous infections due to cumulative bacterial and mycotic infections.
Other skin symptoms include diabetic dermopathy distinguished by hyperpigmented and, in some cases, atrophic lesions on the lower limbs. Further manifestations include necrobiosis lipoidica, acanthosis nigricans, vitiligo and chronic pruritus.
While diabetic skin presents with characteristics common to other skin conditions, including dryness, pruritus, impaired wound healing, reduced skin sensation and infections, these traits are typically more severe in diabetic individuals. As such, standard skin care products do not address the needs of diabetic skin. This was the focus new work from Beiersdorf, which identified the natural phenol licochalcone A as a potential solution. 
Licochalcone A preparations for diabetic skin
U.S. Patent Application 20180036258
Publication date: Feb.8, 2018 
Assignee: Beiersdorf AG
Glycyrrhiza inflata (Chinese licorice) and Glycyrrhiza glabra (European licorice) contain the natural phenol licochalcone A. The roots of these plants have been used in traditional medicine for their anti-inflammatory activity and now, according to the present invention, their active constituent can be used in preparations to care for diabetic skin.
Disclosed in this patent application is licochalcone A and/or plant extracts or microbiologically obtained extracts with an active content of licochalcone for said purpose. This entity induces, in skin cells, the enhanced activity of glyoxalases, which reportedly detoxify the methylglyoxal that forms to a great extent in diabetes. This, in turn, significantly reduces the oxidative and inflammatory stress in diabetic skin and, as a result, substantially improves related skin conditions.
In particular, this invention is characterized by preparations that contain from 0.001% to 10% w/w of licochalcone A; or most preferably, 0.01% to 2% w/w.
Patent application accessed on March 1, 2018.