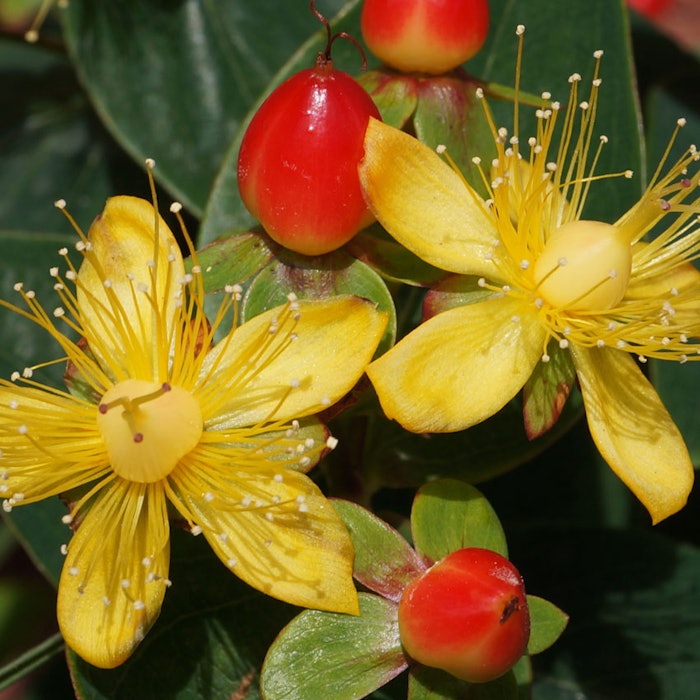 New research out of Italy suggests extracts derived from the red berries of Hypericum androsaemum L., also known as tutsan or shrubby St. John's Wort, may have skin-regeneration properties. These findings were recently published in the Journal of Ethnopharmacology.
According to the article abstract, the study evaluated the extracts as potential functional ingredients for skin care. Their biological activities were measured in terms of the proliferation and migration of human fibroblasts, inhibition of collagenase activity and immunomodulatory effects. In addition, their photostability and protective effects against oxidation were assessed.
The extracts significantly increased fibroblast migration and inhibited collagenase. They also proved to be photo-stable in the UVA/B range and protected against peroxidation at low concentrations. The authors concluded the red berries of this Mediterranean plant contain phytochemicals that can improve skin regeneration, and therefore benefit skin care formulations. 
It's another good example of modern science finding evidence that supports ancient cultural practices—and all the more reason to love St. John's Wort.