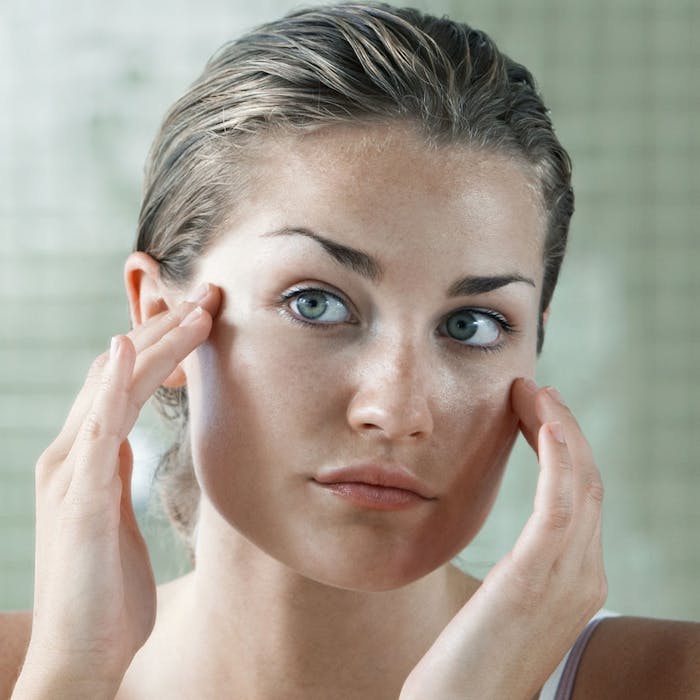 Multifunctional products comprising a variety of materials to deliver several skin care benefits in one application have been on the market for years. For example, a product might contain humectants and other actives to improve the condition and health of the skin; emollients to lubricate skin; and powders to provide certain aesthetics.
However, according to P&G inventors, layering different benefits on skin poses similar drawbacks to mixing too many ingredients in one composition. So there remains a need for product regimens that deliver multiple benefits in different compositions designed to be used together. 
This patent application describes compositions that meet this need. In addition, it provides a process for applying them.
Multi-component products and regimens to improve skin
WIPO Patent Application WO/2016/191442
Publication date: Dec. 1, 2016
Assignee: Procter & Gamble Co.
Specified in this patent application are three compositions. The first comprises a humectant and the second, a non-volatile oil. The third includes substantially spherical particles at levels from about 10% to 30% w/w of the composition, selected from: coated or uncoated starch or derivatives thereof; coated or uncoated cross-linked starch; coated or uncoated silicone elastomer particles; and combinations thereof.
The components are applied in order, as the inventors discovered that this multi-step process greatly reduces the sticky, heavy feel of the humectants. It also enhances the smooth, powdery feel and appearance of the particles.