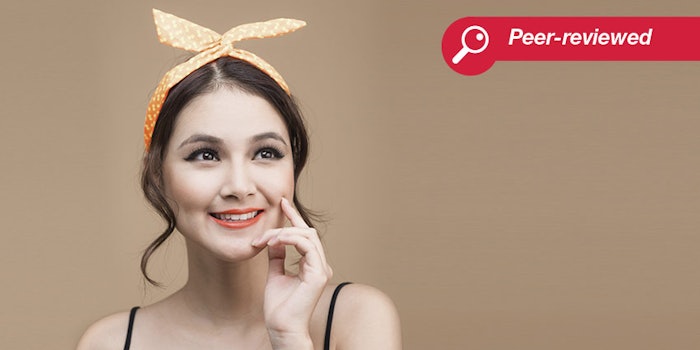 Digital magazine exclusive! For the complete article, click through to the October 2019 digital magazine.
Sensitive skin is characterized as being hyper-reactive with accompanying tingling, prickling, heat, burning, pain, erythema or itching in response to physical, chemical, psychological or hormonal factors.1 Approximately 70% of the population considers itself to have sensitive skin.2 While the causes behind sensitive skin are unclear, what is clear is that an impaired skin barrier is more susceptible to external aggressors, which can penetrate the skin and induce inflammation.3
With the high number of consumers reporting sensitive skin, products that restore healthy skin barrier function and reverse inflammation to provide relief are in high demand. Common soothing ingredients found in skin care include oatmeal, cica and aloe vera; although these have their benefits, a novel ingredient was sought to stand out in the crowded skin care market. As such, the synergistic combination of caffeine, theobromine and additional phytochemicals found in an Ilex guayusa (guayusa) extracta was explored as an alternative active with which to formulate skin care products for sensitive skin. . .
Continue reading in the October 2019 digital magazine...