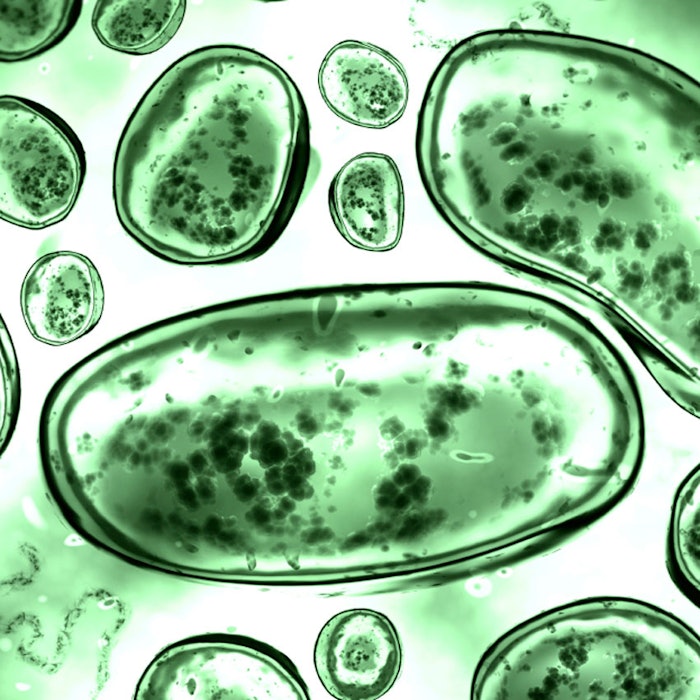 Patent Picks are chosen by the editors from publicly available sources. Today's feature relates to a Lactobacillus johnsonii bacteria strain that inhibits capability of pathogenic flora to adhere to skin.
Lactobacillus johnsonii CNCM I-1225 for the anti-adhesion of skin pathogenic flora
U.S. Patent 9226943
Publication date: Jan. 5, 2016
Assignee: Nestec S.A.
Described in this patent are Lactobacillus johnsonii bacterial agents for preparing cosmetic, pharmaceutical or veterinary compositions that stabilize and/or regulate the cutaneous ecosystem. Said agents are selected for their adhesion to skin cells and anti-adhesive properties to pathogenic bacteria.
According to these inventors, the proliferation of pathogens such as Staphylococcus aureus, Streptococcus pyogenes or Propionibacterium acnes, or of certain yeasts, can lead to an imbalance in the cutaneous system, or even more serious disorders such as eczema and dermatitis. While many means to treat these pathogens are known, they can be expensive and harmful to both the skin and the environment. This invention therefore is proposed as a novel bacterial agent to control and regulate the cutaneous ecosystem and improve upon the deficiencies of the prior art.
Patent accessed Jan. 5, 2016