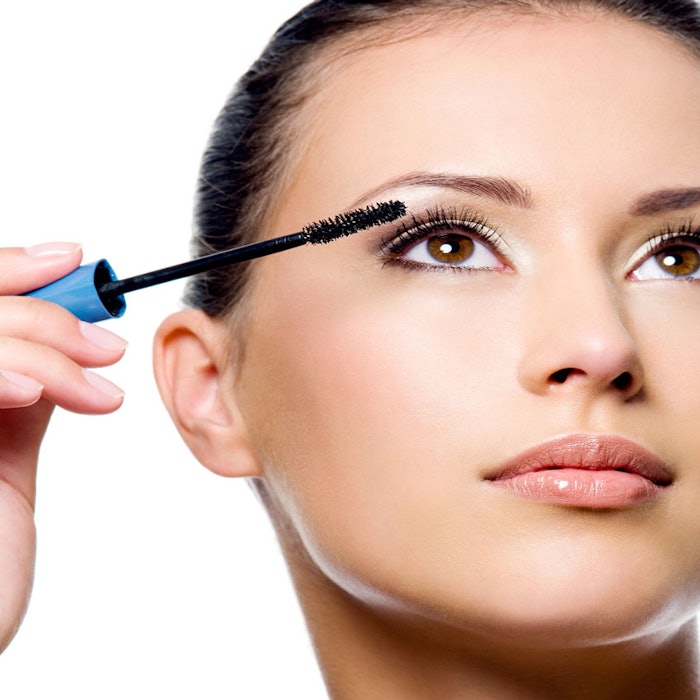 Patent Picks are chosen by the editors from publicly available sources. Today's highlight relates to a mascara and device that reportedly provide previously unmatched effects for eyelash and eyebrow volume and length.
Cosmetic treatment of keratin fibers, eyelashes, eyebrows
WIPO Patent Application WO/2015/181788
Publication date: Dec. 3, 2015
Assignee: L'Oréal
This invention relates to an assembly for the treatment of keratin fibers such as eyelashes and eyebrows. It comprises a ductile composition and preferably has a Young's modulus of less than or equal to 100 MPa at ambient temperature and pressure.
It also relates to a device comprising a mold that is deformable under compression or suction, wherein keratin fibers can be at least partially introduced for the purposes of molding said composition onto them.
According to the inventors, this technology addresses a need for makeup that provides great eyelash or eyebrow volume and/or length. It also imparts a smooth and glossy coating effect, of a sheath type. Against all expectations, the invention makes it possible to accurately and reproducibly control the shape of the deposit on the fibers treated, regardless of the dexterity of the individual.