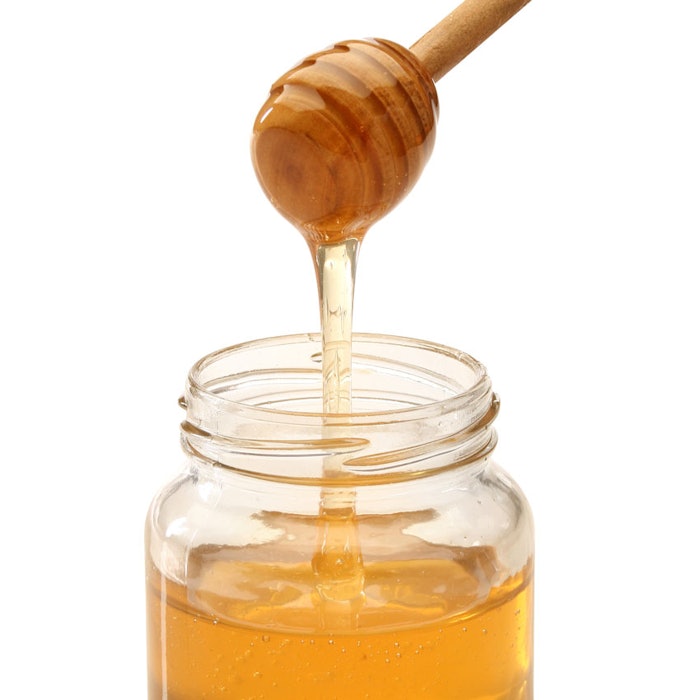 Patent Picks are chosen by the editors from publicly available sources. Today's pick is a makuna honey extract for effects such as MMP inhibition in the skin.
Makuna honey to inhibit MMPs
WIPO Patent Application WO/2015/170993
Publication date: Nov. 12, 2015
Assignee: ComVita Ltd.
According to these inventors, manuka honey is particularly well-known for its non-peroxide effects and the antibacterial effects of the methyl glyoxal (MGO) it contains. Other Leptospermum genus honeys have similar anti-bacterial effects linked with MGO. These include include Leptospermum subtenue and Leptospermum polygalifolium.
Further, honeys derived from Kunzea and Knightia genus such as kanuka (Kunzea ericoides) and rewarewa (Knightia excelsa) honeys have high levels of phenolic and flavonoid concentrations. These honeys do not contain MGO but nevertheless show promise in other forms of activity in vivo. The exact activities of the various phenolics and flavonoids is still an area of rich research with many new compounds being identified and the activities elucidated.
In relation, disclosed herein is a skin care product comprising a therapeutically effective amount of a honey extract. Said extract has a phenolic compound to saccharides ratio at least five times greater than the raw honey from which it was derived. The composition also includes a mixture of at least ethanol, water and one or more MMP inhibitory phenolic compounds.