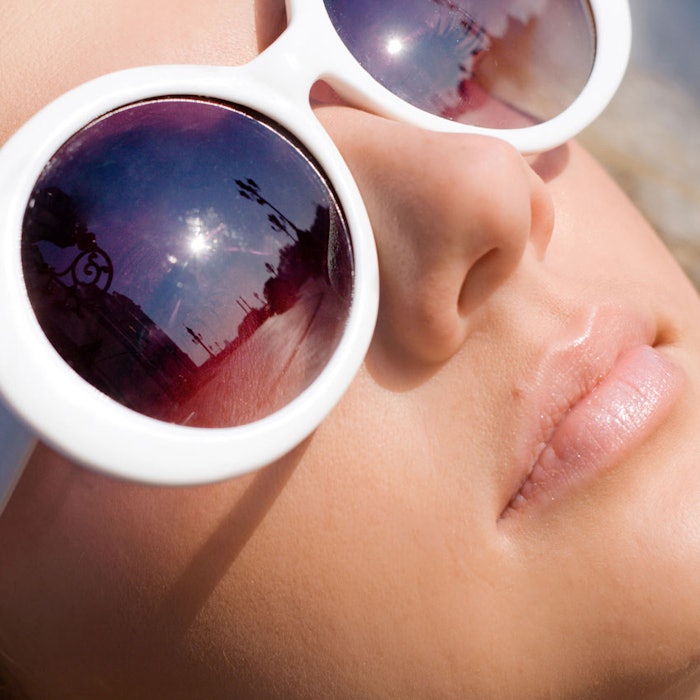 Patent Picks are chosen by the editors from publicly available sources. Today's highlight is a sunscreen composition that provides high protection with low levels of UV filters.
Sunscreen composition
U.S. Patent Application 20150328130
Publication date: Nov. 19, 2015
Assignee: Conopco, Inc., d/b/a Unilever
According to these inventors, to achieve high-SPF sunscreens, high amounts of organic sunscreens typically have been used—8%, 12% and even higher. The present inventors therefore sought to achieve high SPFs using low sunscreen concentrations. They found that specific classes of polymers, when included in a cosmetic base comprising a selective amount of fatty acid, provide enhanced sun protection.
Specifically disclosed is a sunscreen composition including: a) at most, 12% organic sunscreens including 0.1% to 5% of a UVA sunscreen and 0.1% to 10% of a UVB sunscreen; b) 0.1% to 10% of a non-ionic linear polymer having a molecular weight higher than 8,000 and HLB value from 7 to 18, selected from the group of polyvinyl alcohol, modified cellulose and poly(propylene oxide-co-ethylene oxide); c) 4% to 25% fatty acid; and d) 40% to 80% water.